21 May

How a Temporary Staffing Agency Can Help You Reduce Turnover Costs
How a Temporary Staffing Agency Can Help You Reduce Turnover Costs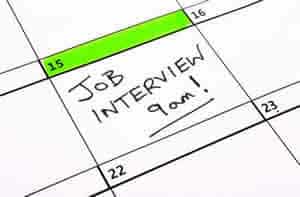 It can be hard to gauge how much staff turnover really costs to your business. You go through recruiting, and interviews, and training, and then another employee leaves the company and you start the whole process over again. You could be the best-run and most employee friendly business in Austin or San Antonio, but you will still be affected by turnover. Cutting down on turnover is possible, though. It requires hiring and cultivating people who are energized and engaged and want to be there.
One way to help with office turnover is by hiring the services of a temporary staffing agency. Do not let the word "temporary" fool you. A temp agency can help you reduce costly turnover rates and keep your business productive even after someone leaves. Here is how:
Fast Timing
It takes time and a little bit of luck to find the perfect candidate. You may put out job postings, but then the right person must see those postings and take the time to apply. There are a lot of ''ifs" in those scenarios. You do not want to hire just anyone who happens to be looking at finding an office job. A temporary staffing agency will have a roster of recruits all ready to go. They will take the time to understand your needs, as well as the needs of their workers, and will send you the best candidates for the job. Not only that, but these candidates can start almost right away, so you will lose as little productivity as possible.
Outside Perspective
A good way to try and reduce turnover is to see what makes your best employees tick. Find the ones that have worked for you the longest and who has the best performance. Assess their personalities, attitudes, and skills so you can create a composite in your mind of who your ideal candidate would be. Sometimes this is hard, though. You could be too close to the situation and may not have the best perspective on what makes your company work. A recruiter from an agency can help assess your workforce and give you an outsider's perspective on what makes a good candidate for your office. They will even help you come up with updated job descriptions to better reflect what you need. Then, they can go about finding an office job worker for you.
A Temporary Staffing Agency is Thorough
A staffing agency will check all the boxes when searching for your ideal candidate. They will break down the attributes of all the potential candidates to make sure that they send you only the best ones who are looking at finding an office job.
No Commitment or Risk
The best thing about using a temporary staffing agency is that there is little risk to your business. When you do the hiring on your own and the successful candidate has not worked out, you may have wasted time and money on recruiting, paring down the list, interviewing, and then training. With an agency, if a worker is not working out, you can end the relationship at no extra cost. Then, the agency can provide you with a new candidate. This also applies to the worker. If they decide it is not the best fit, then you will not be too high and dry when they leave.
Despite having "temporary" in their name, using a temporary staffing agency is a great way to reduce turnover rates and keep your Austin or San Antonio business productive while searching for talent.