Temporary Employment is a Great Opportunity to Increase Your Skills When Taking the Summer Off.

Temporary Employment is a Great Opportunity to Increase Your Skills When Taking the Summer Off.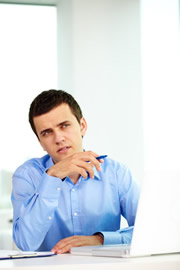 Although there are many seasons of the year that students can be personally and professionally productive, the summer is often the time during which they can get the most accomplished. This is the case for several reasons, including the fact that the summer offers students the ability to gain temporary employment and thereby increase their skill set. By learning more about how to use temporary employment as a vehicle to enhance your skill set and further your career, you can prepare to have a productive and positive summer.
Temporary Employment-The Basics
As many temp agencies know, there are several different types of employment. One form of temporary employment involves holding a job for a certain period of time. With this type of employment, both employee and employer recognize that the job position is not permanent. It is for this reason that students who do not attend school during the summer often find this type of employment to be advantageous and appropriate.
Building Your Skill Set Through Temporary Employment
As mentioned earlier, students who decide to take a temporary job for the summer have the opportunity to increase their skill set. Exactly how this skill set will be improved upon depends on your existing skill set and the type of job that you take. For example, working as an office assistant will likely enhance or provide you with the following skills: effective communication, time management, writing proficiency, and organization. If you take a job as a camp counselor, some skills that you will likely acquire or enhance include emotional intelligence, creativity, fostering group cohesion, and peer mediation.
If you opt to take a summer job as your school year draws to an end, ensuring that you enhance your skill set is often contingent upon having open and continual dialogues with your employer. By informing him or her that your goal is to gain as much knowledge and experience as possible, your employer will often be able to provide you with the guidance and information necessary to ensure that your time spent on the job helps mold you into a professional.
How Temp Agencies Can Help You
Once you have decided that temporary employment during the summer is right for you, it would be a good idea for you to seek assistance from temp agencies. By selecting LeadingEdge Personnel to assist you in finding a job, you'll attain top quality services that help you locate the ideal San Antonio position without spending extensive time and resources doing so.