Temporary Employment Agency FAQ's You Should Know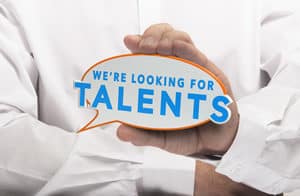 Nobody likes looking for a job. It can be really hard. It takes a lot of time (that you are not getting paid for) and it's frustrating to keep hearing nothing or getting rejected. It's an extremely competitive job market in places like San Antonio and Austin, and it's almost a full-time job in itself. If can take many months of searching to find a permanent job, but your bills will not be taking that time off.
That's why a temporary employment agency is a good option for many people. It can help you earn an income while you are working towards finding a permanent office job. There are many misconceptions and misunderstandings out there about temporary employment agencies, and you might have some hesitation about joining one. Here are some frequently asked questions that will hopefully clear up some of those misconceptions.
What are the Benefits of Working with a Temporary Staffing Agency?
The bottom line is that a temp agency can make it a lot easier to find a job and earn that income you need. They have recruiters on staff who will do much of the time-consuming legwork for you. This includes searching out openings and contacting the hiring managers. They can help you with your resume, and even interview skills. There are also employment opportunities that are only available through temp agencies, and you will have access to those. Temp work will also help you earn an income, so you can keep up with bills while you are finding an office job if that is your final goal.
What Rights Do Temp Workers Have?
Temp workers have all the rights and protections that any full time or permanent employees have. The Employment Standards Act guarantees this. You will get at least minimum wage, have a right for holiday pay, and breaks, and all the other rights that other workers have.
Does the Agency Take Money Off of My Check?
This is usually the cause of most people's hesitation with using a temporary employment agency. The answer is no, a staffing agency will not deduct money from you, nor will they ask you for money up front for their services. If they do, then you need to run far away from that agency because they are not reputable. A temporary employment agency gets paid from the employer, not the employee. The employer pays because they want the agency to find them good candidates. You are the commodity that the agency sells to the employer, so you do not pay for anything.
How Long Do Placements Last?
Placements last as long as the client needs staffing for the position you have been placed in. This could be as little as a day, or even an afternoon in some cases. It may also last several months or more. In most cases, a placement lasts between 1-3 months. If you are working on finding an office job and do not want to be tied down for too long at any one place, you can ask to only be placed on shorter-term placements, if you wish.
We hope this clears up of the misconceptions you may have had about working with a temporary employment agency. If you have any more questions, please do not hesitate to call LeadingEdge Personnel and we will answer any questions you may have.