20 Dec

Temp Agencies Partner With Local Businesses

Temp Agencies Partner With Local Businesses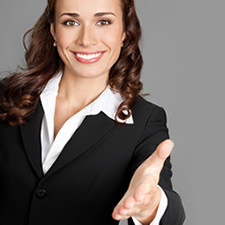 One of the most difficult aspects of running a business is hiring the right people in the perfect roles. Employees have the right to accept or decline jobs as necessary, however, and businesses must work around these basic, worker rights to fill in those critical positions. A resourceful way to keep every position filled is by keeping a list of local staffing agencies that provide job placement services. Local businesses thrive when they partner with temp agencies in the Austin and San Antonio areas.
No More Downtime
When permanent employees submit their letters of resignation, hiring a new person through the traditional channels can take weeks or months. This downtime costs the company a lot of money while causing issues with either products or services among loyal customers. When local businesses partner with an agency, the downtime is almost nonexistent. New personnel can usually be sent over the very next day. These temp workers are normally trained in basic job positions so that any tutoring on the employer's part is minimal.
Plentiful Specialty Workers
Many employers have specialty workers who have invaluable skills. Losing one of these workers is usually a major blow to the employer's productivity and expertise among its customers. Partnering with the best job placement agencies, however, can soften this blow. Certain agencies have specialty workers who can fill in the void until other arrangements can be made. In some cases, the temporary worker might be a perfect fit for a long-term contract. This scenario saves the employer from dealing with a major backlog of repairs, sales or other issues by using the temp worker's expertise.
Personalized Services From Temp Agencies
Companies don't interact with a computerized, phone system when managers contact agencies. In fact, agencies try to personalize the interaction with dedicated account representatives. Each company has an agency contact so that a relationship can be built. When a hiring need arises, the agent will be instantly familiar with the industry and possible candidates for the position. These relationships only streamline the employment process so that every need is always met with the perfect match.
Gaining Newly Trained Personnel
As today's technology changes in rapid time, employers often need temporary personnel with the latest skills. Agencies attract workers of all ages and skill levels, including new college graduates. Businesses can request these particular workers so that these technological skills can be used to a company's advantage. Cross-training on computer or electronics skills, for example, can quickly pull a struggling company into the 21st century. These workers might be kept on for several weeks or months as these skills are slowly transferred to permanent employees. Injecting the workplace with new skills is part of the service that a temp agency provides.
Hiring Resources
Many companies might be under the impression that temp agencies can only lend out their workers. In many cases, these temp workers can be hired on as permanent employees. Employers simply need to make their needs known to the agency. Some companies may want to try out a few temporary employees and choose the best one. Alternatively, a previous temp worker may already be in mind at the hiring company. Hiring a permanent worker from job placement services is possible as long as the applicant is agreeable to the situation.
Job placement services operate well when a business works with them exclusively. Job placement services for professionals learn the intricacies of the company's needs, which only benefits both parties as the proper personnel are matched to the jobs. Over time, each open position can be filled with barely any downtime because of the inherent knowledge regarding the company at hand.