19 May

Temp Agencies in Austin TX Follow These 4 Hiring Guidelines
Temp Agencies in Austin TX Follow These 4 Hiring Guidelines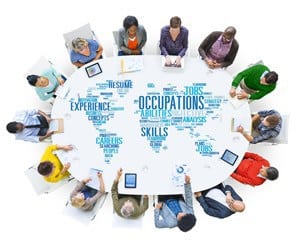 Employment agencies are the workhorses of the professional hiring process, from finding candidates to sending them on the right interviews. Temp agencies in Austin TX, for instance, must have strict filtering processes to please both workers and hiring management. Take a look at the top hiring guidelines temporary agencies follow to match the right person with the perfect position.
Verifying Degrees or Certifications
Many employers look for specific certifications or degrees before even interviewing a person, for example. Employment agencies do their part to verify these skill sets before sending candidates for interviews. Agents actually contact schools to verify graduation and awards. All skills listed on resumes must be true for temp candidates to have a chance at an interview. It's always best to be honest on a resume so temp agencies can quickly set up a meeting.
Matching Skills to Job Description
Several temp candidates could have many skills, but they might not have the right ones for a particular position. Hiring guidelines stipulate that temp agencies must match job description skills to particular candidates. When a construction company requires certified welders, for example, all interviewed candidates should have similar skill backgrounds. Hiring becomes a streamlined process, saving companies money on interviewing and training periods.
Background Checks and Temp Agencies in Austin TX
Specialty positions, such as aircraft production, require background checks for any felonies. Hiring agencies should vet all their prospective candidates before forwarding them to a company interview. Background checks could involve calls or emails to various authorities or interviews with resume referrals. Temp agencies want to offer their best employees to keep companies satisfied and returning for more agency hiring processes.
Sending the Top Candidates
Companies waste a lot of time when they interview dozens of different people. Hiring agencies must narrow down their selections and only send a handful of candidates for interviews. If none of these candidates work for the company, another four or five people can be sent over. Sending only top candidates shows that temp agencies care about their business associates. In most cases, a candidate is chosen within the first few interview batches.
Employment agencies are meant to streamline the hiring process, not to slow it down. If any company has a problem with temp agencies in Austin TX they should contact the hiring agent. Refining interviewing and hiring processes will only make the employment procedure easier for all involved parties.