21 Nov

The Secret World Inside a Temporary Staffing Agency
The Secret World Inside a Temporary Staffing Agency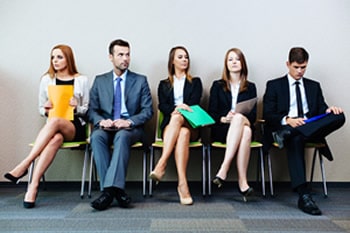 Pounding the pavement, using social media and networking with friends is the common pathway to a lucrative career. It's a reality that job hunting is a difficult process. A temp agency makes it much easier. If you aren't familiar with these facilities, get comfortable with their protocols. There's a secret world inside of your local, temporary staffing agency that benefits you on several levels.
Discover Jobs, You Never Knew Existed
You've read the help-wanted ads online and in the local papers. Social-media posts also round out your job-seeking practices. However, most jobs aren't even advertised today. Businesses know that the best candidates for their jobs often come from connections within the industry, such as a temp agency.
Align yourself with these agencies to see jobs that have never been in the help-wanted listings. There are more opportunities than you think. Your agent helps you narrow down the choices to specific industries and cities, including San Antonio or Austin. The job-seeking work is practically done for you.
Learn About Executive-Level Opportunities
A misconception surrounding a temporary staffing agency is the types of jobs available. You can find both executive and entry-level jobs. Positions between these two extremes are also part of the listings.
As you add your name to the agency's list, they'll qualify your skills, education and degree types. They match these features to the available work. You don't have to "start at the bottom" when you work with an agency. Your work history and education can make you a candidate for multiple positions. The temp agency may also offer you training in those areas that you lack skills. Agencies provide that bridge between job seeking and securing the position.
Benefit from Expert Tips Offered by the Temporary Staffing Agency
Feeling like you "blew" the interview is a frustrating situation. Some interview questions might trip you up. One of the secrets of these agencies is their helpful tips. Your agent offers interview tips and role-playing scenarios. These mock interviews build up your confidence while preparing you for questions you didn't expect. The agency wants you to get the job because this fact improves their reputation. Be honest about your nerves and weaknesses. Professionals help you work through those issues to appear confident in any conference-room interview.
Understand That "No" Isn't a Negative Action
Some people are under the impression that you're forced to take every job offered at the agency. This is entirely untrue. You have a choice of jobs. Accept or decline any of them. At the end of the day, you're the person who must deal with the job's responsibilities. Select a position that you're passionate about. It's acceptable to wait for the best position in your case.
Open Yourself Up to a World of Opportunities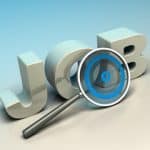 You're ready to be an office manager after many years of working varied, clerical positions. When you work with a temp agency professional, however, you discover that there's a better position than office manager available. It's the agency's job to be aware of nearly every position that's open in the local area. They're experts in their field. You're an expert in your specific niche. Discuss your skills and goals with your agent. There may be a job that's perfectly suited to your skills that's never crossed your mind.
Work with a San Antonio or Austin agency that knows all the top employers in the area. LeadingEdge Personnel offers many perks for its loyal, job candidates. They run a temporary staffing agency that gives you a glimpse at the world with one job at a time. Discover an industry that appeals to your desires as career opportunities multiply in number.