01 Dec

San Antonio Employment Services, Expanding Workforce Possibilities
San Antonio Employment Services, Expanding Workforce Possibilities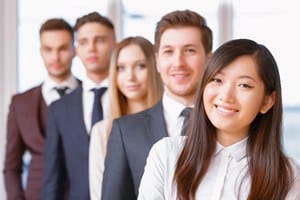 Employees always have the choice of staying with or leaving a company on a moment's notice. Although it's customary to give two-weeks' notice, it's not a legal requirement. Because the workforce is such a variable component for employers, it helps them to have San Antonio employment services on their side for almost instant job applicants. In fact, employers can expand their workforce possibilities and benefit greatly from temp to hire staffing expertise.
Match the Unique Applicant to the Position
Not all employment positions are basic entry-level jobs. In fact, a business may need technical workers with specific skills to fit the position's needs. Welders, engineers and other highly trained workers can easily fill a position at a company when a reputable temp to hire staffing agency supports their job-search needs. A business simply offers all of their job requirements to the agency, and they find the best applicants to shore up the workforce.
Free up Current Employees' Time Schedules
Losing just one employee in any department puts pressure on other workers. They must temporarily cover the vacant position. Businesses can expand their workforce possibilities by finding a replacement through an agency. The agency does all of the legwork, such as interviewing, so that businesses don't have to lose critical time performing these activities. As a result, current employees can remain productive without losing time to reading resumes and sorting through the applicants.
Try out Multiple Candidates with San Antonio Employment Services
Agencies usually offer several candidates to businesses, so that employers can choose among the best applicants. However, the first applicant may not be the best fit for the position. Businesses have the opportunity to try out different workers in the position until a perfect match is found. This versatility isn't possible with conventional hiring practices.
Maintain a Temp Pool
Businesses can expand their workforce possibilities by working with a group of temporary staff members. Call in specific workers each week to complete a project. Companies always have the right personnel for the job each day.
Ideally, employers should work with one representative at San Antonio employment services. This individual learns about a company's needs, so that any applicants can be brought in whenever necessary. Communication between the employer and temp to hire staffing agency is critical to long-term success. In the end, the staffing agency should always be able to fill necessary positions in a reasonable amount of time.