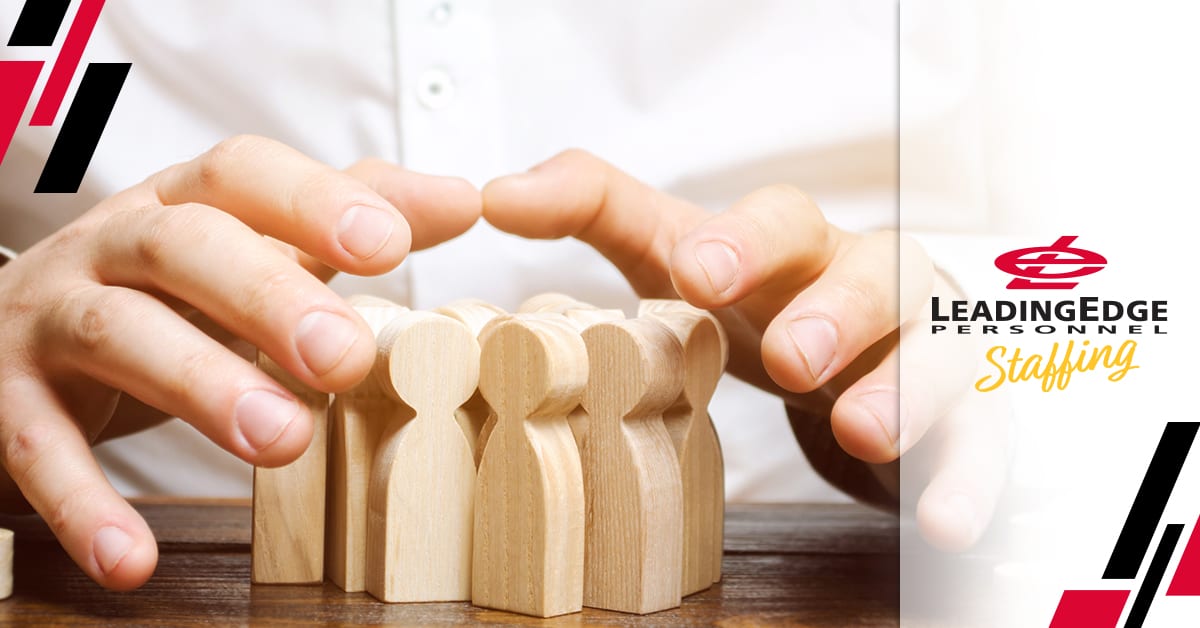 02 Mar

Retention Tips for a Tight Talent Market

Hiring managers, HR reps, and team leaders know intuitively why it's essential to keep your best workers happy and under your roof. 

When a good worker goes somewhere else, it creates a bottleneck in production. It hurts efficiency, lowers morale, decreases institutional knowledge, and it brings on a period of reduced productivity until a new person is recruited, hired, trained, and ready to work. 

But when top talent is being contacted by other companies, or if someone's unhappy and starting to look around, what can be done to retain them? It doesn't necessarily mean cracking open the vault and offering a hefty raise (but that might be something to consider if the person is especially valuable or holds a set of rare skills). 

Here are some ways to keep your best workers on your team: 
Let them know you want to see them grow
Sometimes an employee isn't so much looking to leave the company as they want a new challenge. Is there a mentoring program at your company? Make sure your workers know about it. Are there opportunities to learn a new skill offered in a different part of the company? Offer some in-house training if possible. Identify and talk with employees who might be eligible for promotions in the future. Let your workers know they can learn new things while working where they are and see who takes advantage. You might be surprised! 
Check your benefits
Employees aren't just looking for a paycheck at the end of a 40-hour week. This isn't just about paid sick leave and vacation time anymore. Employees, especially younger ones, are more interested in flexible work arrangements, the ability to work remotely on occasion. In contrast, others could be eager to learn about stock options or matching retirement fund contributions. If possible, talk with some key staff members to see what they think employees want as incentives and benefits and look at what you might be able to offer. 
Communicate, communicate, communicate
Do employees tense up at the thought of a one-on-one meeting? Is being called in to see the boss the adult equivalent of getting summoned to the principal's office? Why is that? Make some subtle changes to let employees know management wants to hear their concerns as well as their compliments. Provide constructive criticism when needed, of course, but try to highlight the good works and gently get things back on track as required. Workers who feel like they're being heard are more likely to stay put. 
Show that you trust them — then do it
Employees who feel empowered will gain a sense of confidence in themselves, their leaders, and their team and will, in turn, feel more vested and loyal to their company. The impulse to closely monitor and manage is a tough one to break, but it should be worth learning. When they take risks and succeed, everyone learns. When something new doesn't go quite right, everyone learns. There's no downside. 
Acknowledge the wins, no matter how small.
Did the team hit their quota or deadline? Did they handle a rushed project or order in an impressive fashion? Did they win a contract or bid? Show your appreciation and respect and recognize them for their excellent work. Failure to give credit and praise where it's due will have people looking for the doors if they don't feel appreciated. 
Every team has its personalities, its strengths, and its opportunities for greatness. Recognizing what makes your employees tick, what motivates them to work harder, and how they want to be rewarded for their good work will help you keep more of them in your employ for longer. 
Contact LeadingEdge Personnel for Retention Tips
Need more advice on how to keep employees on the job and satisfied with their work?  Contact LeadingEdge today. We've got great candidates looking for the right opportunity to join a team just like yours.