Recruiting & Talent Acquisition Strategy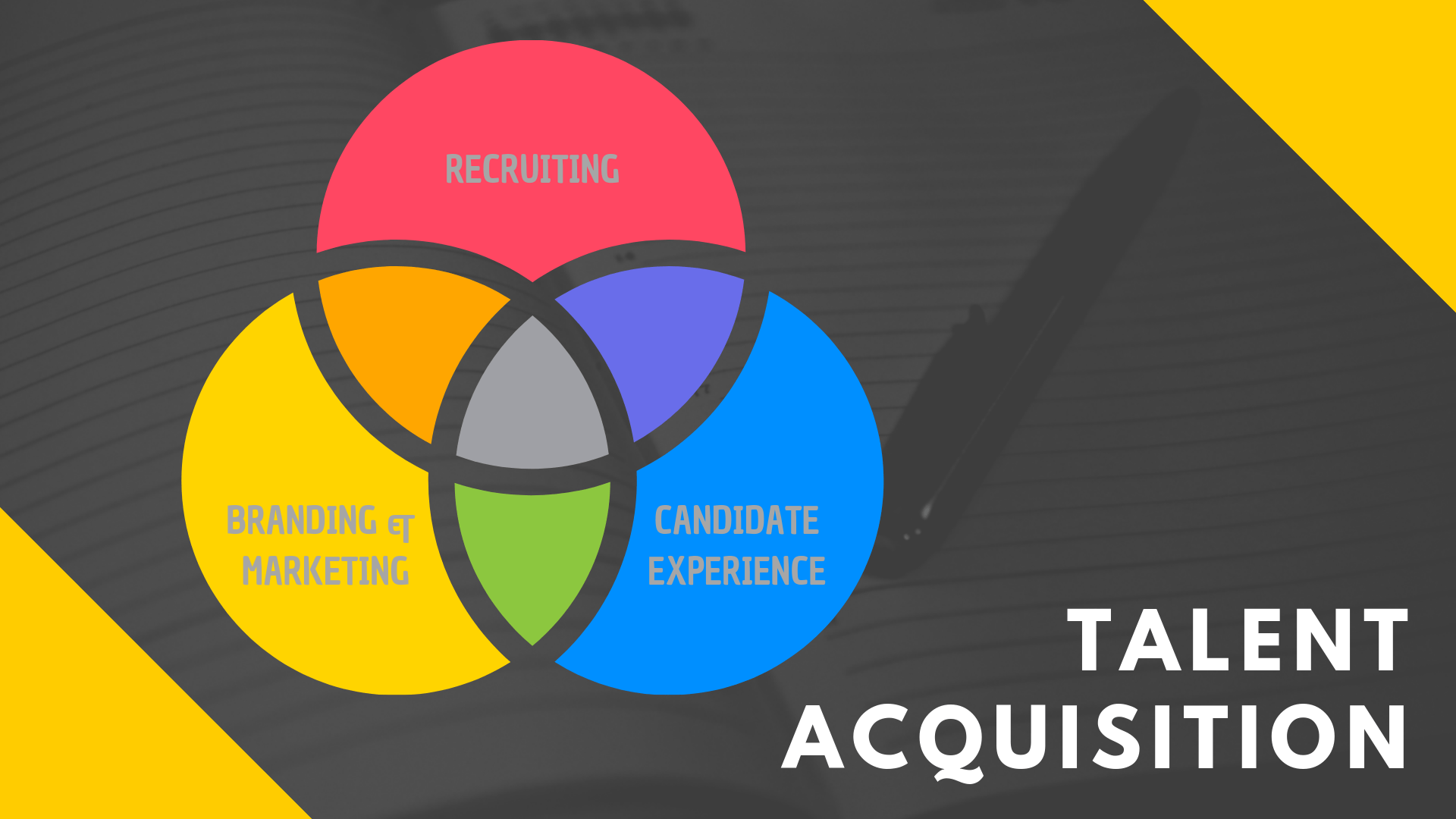 In creating an effective talent acquisition strategy, there are many factors to consider including candidate experience, branding & marketing and recruiting & hiring. It is no surprise that the part of talent acquisition that impacts your capabilities as an organization the most is recruiting and hiring.
In the past few years, talent acquisition has moved from transactional exchanges to strategic thought and planning. Many of our clients come to us when they have an immediate need for temporary or temp to hire talent.
While recruiting through an agency may not be the first step in your process- with unemployment at historic lows- why isn't it? There are many firms that will gladly work in partnership with you with no contracts or costs required to initiate a search.
Staffing as an Extension of your Talent Acquisition Team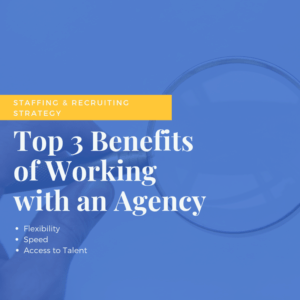 As companies move towards sourcing, networking and building a robust talent pipeline, they are using the same best practices recruiting agencies have used for years. Staffing companies have built their business on meeting talent consistently. It makes sense to build on the knowledge and insight the staffing industry provides.
Clients who partner with staffing firms nationwide cite a number of ways they benefit from working with agencies. According to the ASA, the top benefits of proactive recruitment with a staffing agency include:
Flexibility: The opportunity to gauge talent prior to hiring and assess overall fit and performance. Working with an agency gives you the flexibility to change your workforce size based on project load.
Speed: The ability to recruit for and fill positions more quickly than an independent search.
Access to Talent: Greater and more immediate access to talented candidates, especially those with specific skills.
When to Call a Staffing Agency or Recruiting Firm
You don't need an open position to reach out to a recruiting agency. In fact, the best time to start calling agencies is before you have a need. Each recruiting agency has a unique fee structure, sourcing process and lead time. Doing research before you have an opening will allow you time to properly vet an agency.
If you're making your initial few calls in a moment of desperation or because you're understaffed, your power to choose the right agency is lessened. More than that, your quality of hire may be reduced due to time constraints. Making the wrong hire can cost thousands in salary, training time invested and additional workload for your team.
The Price of Engaging in a Search with a Staffing Agency
Even with free job posting boards, it's difficult to find the right talent in a timely manner. At LeadingEdge Personnel, you have no commitment to us to discuss your position. There are no contracts required for us to engage in a search on your behalf. In short, you have nothing to lose in getting assistance in your recruiting process. Don't wait until you need to hire a temp in Austin or San Antonio. Contact us now to learn more about the process. We'll help you plan for those hard to fill positions and connect you with a staffing coordinator. The labor market is tough and will only get tougher! While we recognize that hiring won't get easier, in partnership, we can support your talent acquisition strategy.
Stay tuned for more information about creating a recruitment strategy plan, what kind of questions to ask during that first call to an agency and how to select and retain top talent!