13 Jan

Professional Temp Staffing Agency Services and Specialty Needs

Professional Temp Staffing Agency Services and Specialty Needs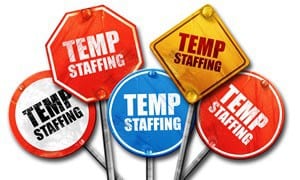 Some businesses pride themselves on smart hires throughout their history with no need for a temporary worker. However, this strategy isn't always the smartest path for all companies. Business needs change throughout the years, and it's impossible to always have the proper skills or employee numbers on hand at all times. Ideally, businesses should turn to a professional temp staffing agency for those specialty needs throughout the year.
Employees on Leave
Many companies have fiercely loyal employees who very rarely leave for another position. However, these same individuals will still need some time off. In fact, medical leave and other legitimate time periods can cut into a company's profit margins. A temp or permanent placement agency can be the answer to these situations. Temp workers fill the void during this employee hiatus so that the business remains as productive as possible. These on-leave employees won't return to a pile of work either, which will be a huge relief.
Major Projects
A staffing need that's at the top of many company lists is major-project help. A client may ask a business for a complex task with a firm delivery date of that project. The workforce may not be big enough to complete the task, however. Adding temp workers as a way to beef up a company department is critical in many respects. A given project can be quickly finished without adding permanent workers to the payroll. Temp workers, permanent employees and employers all win at the completion of the project as money is saved and skills are practiced.
Swelling Sales
A huge sale might be held for one month or quarter out of the year. Companies anticipate a swell of customers with a calm point afterward. During the busy phase, companies can hire those critical workers that will keep the product and services flowing. There's no problem letting those workers go after the busy season because other opportunities will arise through the agency. Business specialty needs are almost always covered with agency professionals at the helm.
Specialized Skills
As technology continues to expand and grow more complex, the need for specialized skills increases too. A company may take on a new computer system that needs some manual entry of data from prior years. Skilled workers from a job placement agency can fill this position so that the business can move forward with fewer hiccups in their productivity. Companies simply need to voice their needs to the agency, and the professionals can narrow down the workers.
Protecting Permanent Employees with a Professional Temp Staffing Agency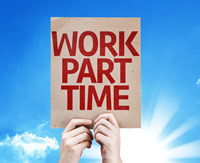 It's true that workloads can change throughout the year. Permanent employees may have a reasonable amount of work one month, but it can drastically change next month. As a solution, a temp or permanent placement agency can ease the workload so that current workers aren't overwhelmed. Protecting permanent hires allows these workers to feel appreciated while avoiding any stress that can lead to resignations and other issues. A professional temp staffing agency can remove the hired workers as soon as the workload is easier to manage. Employers simply need to keep an eye on their sales and service divisions in order to gauge the need for external workers.
San Antonio and Austin companies should keep their doors open to both temp and permanent employees because they both round out a business's workforce. A permanent placement agency might be a smart choice at some point while using temp workers at other times. Keeping an open mind about employee positions will help the business thrive.