23 Nov

Professional Temp Staffing Agency Advice on Resume's and Temp Work
Professional Temp Staffing Agency Advice on Resume's and Temp Work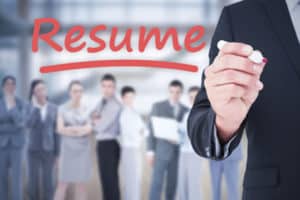 Putting together your resume is a daunting task, but it's even more challenging when your work history is made up of various temp jobs. Knowing how to portray those jobs properly (even in an interview) can help you secure a job. A professional temp staffing agency can help you list those short-term jobs in a way that's appealing to employers. Here's some advice that will help you in your search.
Use Temp Work History to Your Advantage
Most people are worried that temp jobs will make them look like they can't hold down a job for an extended time period. A professional temp staffing agency will be the first to tell you that it's all about how you frame your experience. You need to sell that temp experience as an asset to your future employer. So, how exactly can you do that? First off, it depends on the reason you were temping in the first place, but ultimately you can highlight the advantages.
Remember that being a temp is not a bad thing. It's what allowed you to gain countless new skills and learn various software programs. It also forces you to continuously meet and work with new people. All these skills (soft or hard) can be indispensable to a company. It highlights that you're comfortable in new environments, you're a quick learner and aren't afraid of a challenge.
Own your temp work history. Don't try to hide it or bury it in your resume. Use it to your advantage.
How to List Temp Work on Your Resume
There are several ways you can list your temp experiences on your resume. If they are short assignments, you can list them under the professional temp staffing agency you worked with. That way you can list your various skills under a single heading. Another option is to group your experiences by type of work (admin, customer service, etc.)  You also don't have to list all your temp jobs on your resume. You can include the ones that are more in line with the type of work you're looking to find.
Another great way to highlight your skills is to list your accomplishments. For example, for each accomplishment listed, share the positive result that accompanied it. Demonstrate the successes you've had to show potential employers what you're capable of.
Your resume is the first thing an employer will see. It's your only chance at a first impression. You want to make sure it's a memorable one. Don't be afraid to stand out from everyone else.
Get Tips for Your Resume from a Professional Temp Staffing Agency
Chances are that if you've done temp work before, you've worked with a professional temp staffing agency. It's important to remember that employment services don't solely exist to help people find temp work. They help with all kinds of staffing solutions, including permanent full-time positions. If that's the kind of work you're looking for, an agency can help. The best part is that you can continue to do temp jobs while looking for full-time work so that you continue to make money while you search for something more permanent. With employment services offices in both San Antonio and Austin, LeadingEdge Personnel is ready to assist in any capacity you