14 May

Partnering with Temp Agencies: Find Your Niche in the Working World
Partnering with Temp Agencies: Find Your Niche in the Working World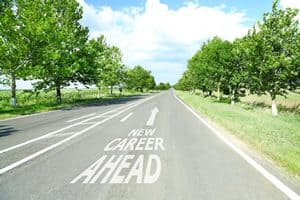 Some workers have been with a single company for many years. Because of unforeseen circumstances, you find yourself unemployed at some point. Consider this situation as a valuable opportunity. Explore the working world for that dream position. The simplest way to move seamlessly into various positions is through a staffing agency. Partner with temp agencies today to see your employment opportunities expand.
Post for Recruitment
Any successful job search starts with making yourself available. Post your resume online. Use keywords and phrases that describe your skills in today's job market. Use social media as a posting outlet too.
A staffing agency may just recruit you with these efforts. Recruiters are always on the lookout for the next, best applicant to fill their temp pool. Discuss your goals with each recruiter. Every professional has a slightly different perspective on your place in the agency world. It's a fact that a perfect match may not occur at first but meeting the right recruiter can happen with further posting and networking in the San Antonio and Austin area.
Research Local Temp Agencies
Don't sit around and wait for a recruiter's help. Be proactive with your job search by seeking out temp agencies on your own. Go online and read about various agencies in the area. Generally, temp and permanent placement agencies diversify their industries served, such as supporting medical billing and legal administration.
If your talents fall under any of the industries supported by these agencies, make a note to apply with them. Agencies with defined niches will have the networking power that you need to find that satisfying position.
Be Open to Opportunities
Ideally, you want permanent placement at the desired company. These opportunities don't always arise at the right time, however. Open yourself up to variations of that opportunity. Consider a part-time job or flex hours with a desired employer.
Your foot is literally in the door with this strategy. If a full-time position becomes available, you might be the first person in line for the job. Employers might use the part-time position to see you in action. They'll offer a full-time position when they know that you're up to the task.
Continue to Network
If you haven't found that permanent placement position yet, don't get discouraged. Continue to network with the agency and temp employers. Opportunities arise in the strangest places sometimes. Going out to a company dinner as a temp worker might result in a job offer.
Never burn any bridges within your network either. Remain professional in every scenario. Those bridges typically connect you to employers who are perfect for your skills. Most industries tend to be close-knit communities. Any negative perspectives on your work shouldn't be part of the conversation.
Ask About Associated Positions
Finding your niche in the working world means that hard decisions are part of the challenge. You aren't required to stay in a position if it doesn't fit your needs. Calmly discuss your concerns with your staffing agent. Although agencies match workers to the best positions, you may be interested in another job.
By discussing your needs, both the employer and temp worker have a chance to part ways. Everyone should be happy with a match in the agency world. It ultimately serves the industry well with good matches.
If you're seeking out temp agencies in the San Antonio or Austin area, LeadingEdge Personnel is a great place to start. Employment experts work diligently with each applicant. Positions become available in countless industries every day. Agents simply match their clients to your skill sets. The job market is yours to explore and enjoy.
For more information about temp agencies in San Antonio and Austin that will help you get into the working world, visit https://www.leadingedgepersonnel.com