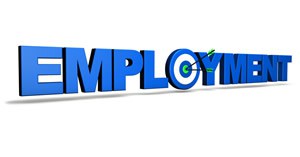 11 Apr

Online Versus Employment Agency Applicants, Which Has a Higher Success Rate?

Online Versus Employment Agency Applicants, Which Has a Higher Success Rate?
Online Versus Employment Agency Applicants, Which Has a Higher Success Rate?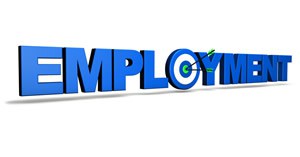 When looking for employment, job seekers may try to land interviews by sending resumes online or using an employment agency. Both approaches offer benefits to the busy applicant who would like to land a new job, but employment agencies in San Antonio and Austin offer a higher success rate for several important reasons.
Targeted for the Job
It is easy to get online and sign up with numerous job-posting websites. However, it is difficult to elicit responses from hiring managers because there may be several applicants and time does not permit companies to reply to each person who applies for the job. With employment agencies, a job seeker can walk in, offer his or her resume and land a few interviews. A person will enjoy a higher rate of returned phone calls with an agency resulting from applying for positions the applicant possesses qualifications for.
Walk an Applicant through the Interview Process
It is a scary process to walk into an office, sit down with the hiring manager and talk about the position. To quell an applicant's fears, employees at job placement agencies sit down with candidates and tell them about the prospective company. With a better picture of the business in mind, the applicant can go to the interview with confidence because it is easier to succeed when you have first learned about the organization and available position.
Save Time
It takes time to sort through job postings, craft an email, and send a well-written, tailored response. Since job seekers often wait weeks only to hear nothing in return, they grow frustrated and anxious. When using employment agencies, a job seeker can save time since the process is less frustrating. Job placement agencies will talk to a candidate, learn about his or her experience and find positions and companies fitting their skills. By working with an agency, an applicant will find a job without utilizing numerous hours a day drafting and sending emails to companies.
Think Deeply about Applicant's Career
A well-trained and dedicated employee at a job placement agency will ponder the applicant's future and try to find opportunities for him or her to command a higher salary. Since they have an incentive to land a job seeker a job, they will work hard to find the highest paying job they qualify for. Compared with other methods, job placement agencies can also help a person by considering additional factors in the employment seeking process.
It is wise to use multiple methods to find a new job. If an individual wants to progress in his or her career and land interviews for new positions they can use a job placement agency. Employment agencies are committed to finding the best qualifying jobs, explaining the interview process, helping job seekers save time in searching for a job, and considering the type of career an applicant desires.