Multiple Careers over a Lifetime? Employment Staffing Agencies Lead the Way in a Variety of Positions.

Multiple Careers over a Lifetime? Employment Staffing Agencies Lead the Way in a Variety of Positions.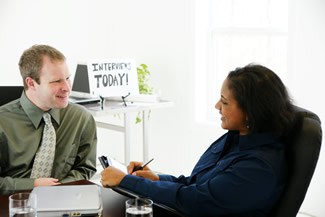 Many people today have moved through a number of careers over a lifetime. Others individuals simply desire to get into a new career performing different types of work. In San Antonio, employment staffing agencies can often place people who have worked in many careers in a good paying job quickly because of the diversity of positions available. These agencies can also help in a number of other ways.
Explore Related Career Options
A temp agency makes it possible to easily explore related career options. This can be an invaluable service; especially, as different jobs and industries change due to new technologies or other advances in efficiency. The variety of jobs available through an agency can make it simple to determine whether related positions or lateral career moves are the best and most satisfying choices.
Get Started With a New Career
There are times when a personal decision leads to a change in careers over the course of a lifetime. Getting started in a new career can be very difficult; especially, without knowing anyone within the industry. Employment staffing agencies are one of the most effective ways to get started with a new career. Temporary positions allow a person to see whether the new career is an appropriate choice. The agency can place an individual in a new career based on existing skills in a way that would not be possible without assistance. An agency may also find temp to hire or permanent positions at a later time.
Find New Employers
Employers across all industries sometimes rely on a temp agency in order to find new employees for both temporary and permanent positions. These employers do not always advertise through traditional channels or accept resumes from prospects outside the agency. An agency can provide people in San Antonio with access to a wide range of employers looking to hire the best talent in the area.
Build New Skills
Additionally, a temp agency provides a way to build skills in a real working environment without having to commit to one company for many years. Employees in temp positions can move through a variety of jobs in order to slowly build a comprehensive skill set for an eventual permanent job. These staffing agencies are one of the most practical ways to get hands-on training within a broad range of positions.
Earn Bonuses and Recognition
Certain employment staffing agencies in San Antonio provide workers with bonuses and recognition over time. This support is from the agency and is independent of the employer. It might also be possible to earn a bonus for working with the agency for a number of years. Some agencies provide monthly or yearly awards for good employer reviews. This can make it easier to discover new career paths and employers in the city.