30 Jul

Midlife Career Change? Consider Temp to Hire Staffing.
Midlife Career Change? Consider Temp to Hire Staffing.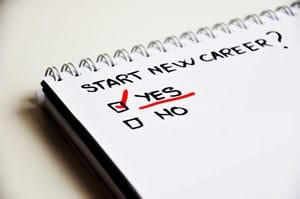 Some workers might say they started a position as a temporary way to make some money, but they end up lasting at the same company for a decade or more. Although job security in one career field is attractive, some people want a change to explore other industries. If a worker is contemplating a midlife career change, job placement agencies can provide outlets to see the world through different industries.
Openings in Unique Industries
Working in the same industry for many years has its perks, but workers might be more interested in an entirely different company. Job placement agencies open the door to opportunity in industries that may be very obscure. For example, a worker could quit their manufacturing position and start temporary work in a field personnel position. Many skills work well in various industries, making worker talents valuable to countless employers.
Temp to Hire Staffing Offers Flexible Hours
A career change might also equate to a personal life change, such as having a new baby in the family. Employees who used to work 14-hour days will now want more time at home to enjoy the child. Temp to hire staffing agencies offer both full-time, part-time and flexible schedules based on each company's needs. Flexible hours are almost always possible with temporary positions compared to a typical, full-time corporate job.
Add to Networking Contacts and Career Perspective
Some workers may love their industry, but want a change from their current employer. Temp to hire staffing agencies allow people to try new positions while still remaining in the same industry. Workers could request a certain job type, allowing them to collect new networking contacts in the business. For many temp and permanent jobs, it's who the applicant knows that is critical to finding that satisfying position. They can then step back and find a passion within that job. Employees will be more inclined to work harder when they enjoy the position they have.
Temp to hire staffing agencies are found across the nation, including companies in Austin, TX. Sign up with an agency to try their specialized placement process. Each company has slightly different protocols, so workers may want to experiment with several agencies to find the right one for their personality. Positions are often offered to these job placement agencies without being advertised elsewhere. A midlife career change is helped greatly by these agencies with ample job positions open to willing applicants.