21 Sep

Job Placement Services Tips for Nailing Your Next Interview
Job Placement Services Tips for Nailing Your Next Interview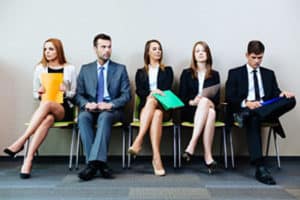 For many, the interview process is the most daunting part of any new job. You see a job posting for a position in San Antonio or Austin that you know you'd love, and you know you're qualified for, but now what? Somehow you must find a way to stand out amongst all the other applicants. Depending on the job, you may be up against a dozen other applicants or even several hundred. That's where job placement services come in. Employment agencies specialize in matching companies with the right candidates to help fill employment gaps. They know what goes on a resume, how to prep for the interview and even how to secure the job. They can help you word your resume in a way that will get you noticed, and they can even help prep you for the interview. However, they can't be in the interview with you. Follow these tips to ace your interview.
Know the Company
This tip is absolutely vital. Do your research and find out as much about the company as you can. In the age of the internet, this is easier than ever to do. You can do a search for the company online and find their website. That's a great starting point. Read as much as you can about what they do, what their company mission and vision are, etc. The more you know, the better you'll be able to impress them with your knowledge. Your online search may also yield other results for the company. Maybe they've been in the news lately. Anything you can find will be an added bonus in helping you prepare.
Anticipate the Potential Interview Questions
Job placement services are equipped with the info you need to prep for the interview. They'll give you mock questions to help you prepare. Don't just read these questions and be familiar with them. Take the time to answer each one and be prepared if the question comes up. Don't fly by the seat of your pants. Another great way to be prepared for the interview questions is to go over the job listing. What skills and knowledge did they list on the posting? Be prepared to demonstrate how you meet all the criteria. Have examples ready from past employment that highlights how you are qualified.
Dress and Look the Part
This tip seems like a no-brainer, but there are many people who still don't know how to dress for an interview. Remember, you only have one chance to make a first impression. You want to be well groomed and show confidence. If you don't look and act confident, how do you expect for an employer to feel confident in your abilities? When you look your best is when you often feel your best. And if you're feeling your best you're more likely to do well on an interview. Some general rules to follow include avoiding wrinkled and frumpy clothing. Nothing that too big, too long or has holes in it. Use common sense. Also, make sure your hair is well groomed and that you don't have dirt under your fingernails. The little things really do make a difference.
Get Your Head in the Game
It's easy to let your mind play tricks on you and let yourself get filled with self-doubt. That's a sure way to bomb the interview. Everyone is in the same boat. Some are just better at hiding it than others. Make sure your body language isn't closed off and have a couple phrases or thoughts ready to go if there's any dead air to fill. You want to come across as prepared and confident.
Don't be shy to reach out to San Antonio or Austin job placement services. They're there to help you find a job. You can even do mock interviews with them to prepare for your actual interview. It's to the employment agencies benefit to help you land the job. They wouldn't be sending you to the interview if they didn't think you were qualified. If you put in the work and prep for the interview, there's no reason you couldn't land the job.