28 Dec

Job Placement Services Can Help Your Hiring Chances!
Job Placement Services Can Help Your Hiring Chances!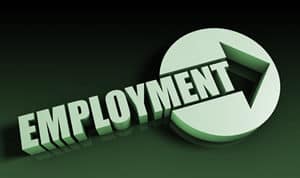 Job placement services exist to help people find work. They are hired by companies to help them find suitable candidates. It is their job to find qualified employees for the businesses that hire them. So, it's safe to assume that they know what it takes to get hired. This means, they also know what types of things turn employers off. If you're looking to find work this year, it's crucial that you follow the advice of your employment agency. Here's what you should avoid.
Withholding Information
Holding back information only makes you look sneaky and it will lead to dissatisfaction. Being honest about yourself is important.  If you pretend to have skills in areas you don't or even interests in things you dislike, the end result will be negative for both you and the employer. An honest assessment of your skills and interests will help your employment agency place you with the right company.
Preparing a Vague Resume
Just because you're using job placement services for finding an office job doesn't mean you can get lazy with your resume. Don't assume that the agency does all the work for you. Being vague on your resume shows that you're not willing to put forth the effort and will speak volumes about your work ethic. Always be prepared to do more than the bare minimum. It will show your recruiter that you're willing to go the extra mile, which in turn will make them want to go the extra mile for you.
Seeking a Position You're Not Qualified For
It's always important to aim high, but it's equally important to be realistic. There's no use in going after jobs that you're under-qualified for. Recruiters are used to seeing candidates that think they can handle jobs well above their experience level. Those jobs require specific experience levels for a reason. You'll get there eventually. In the meantime, it's important to focus on what you are qualified for. You need to build your experience and make a name for yourself. These things take time. Patience is one of the greatest assets you can possess when trying to build a great career.
A Poor Online Reputation
Almost everyone on the planet has social media. So it's safe to assume that you'll be vetted online in some way. Before you even start working with an employment agency make sure to clean up all your profiles. If there's anything even remotely questionable, the agency won't want to submit you as a candidate to potential employers. Remember, the employer is the one who pays for those job placement services you are using. So, recruiters won't want to put their reputation on the line for yours.
Being Uncompromising
No one will argue that it's important to know what you want when finding an office job. However, when it comes to job hunting it's always best if you can remain flexible. You can't come strolling in with a list of demands and turn down every opportunity an agency presents you with because it doesn't meet one of your criteria. Well, you can, but it's not likely to get you hired. Job agencies and employers prefer working with candidates that demonstrate flexibility and adaptability. You must put in your time like everyone else before you can get everything you want. You'll also miss out on a lot of great opportunities if you aren't flexible at all.
Job Placement Services Can Help
If you've been struggling with finding an office job, you're not alone. It's quite common for the job hunt to feel difficult at times. That's why job placement services can be a blessing. If you're in the Austin or San Antonio area give LeadingEdge Personnel a call to schedule an appointment. We'll assess your needs and help you come up with a plan to find a position that's just right for you.
For more information about how job placement services in San Antonio or Austin can help you find the position that's just right for you, visit https://www.leadingedgepersonnel.com