Job Placement Services: A Closer Look at How They Work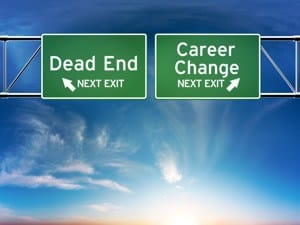 There is always that strange paradox between employers and those seeking work. One is saying that they have a hard time finding good people to fill their needs. The other is saying they can't find a good place to work. If you are hiring for your company, you know how hard it can be to sift through hundreds of resumes to find the jewels hidden within. This is also why it can be easy for great candidates to get missed. They simply get lumped in with the masses. Using job placement services is a way for employers and employees to find each other. An Austin or San Antonio temp employment agency provides these services to help people find suitable work and to help employers find great workers for their business. Here is a little peek behind the curtain to give you an understanding of how job agencies work.
What Are Job Placement Services?
Essentially, a temp employment agency can help take the difficult work of recruiting and hiring out of your hands. It takes manpower and money to properly recruit, select, interview, orientate, and train a new staffer. A placement agency can do most of that work for you and provide you with a ready-to-go staffer or a selection of candidates. They have a roster of people seeking work, and they will present you with the best ones they can offer. If they have no one on their roster who is appropriate, then they will go out and look for candidates. They can help fill positions of any level, including executives. An agency will have recruiters who specialize in certain types of candidates and work hard to get you the best options out there. A temp placement agency can supply your business with seasonal workers or staff who can cover a temporary period.
For Job-Seekers
For those who are looking for work, going through an agency can be nothing short of a lifeline. It's not only that placement agencies provide access to several open opportunities. They can also provide other benefits. These include access to training and certification, often at no cost. This training can take the form of skill building. For example, if someone is looking to break into a field that has gone digital, they can learn about software and programs that may help them get that leg up. This training will improve resumes and make the candidates more attractive to those who are hiring. In many cases, such as with a San Antonio temp employment agency, the worker can "try" out a job first, and if it is not a good fit, they can move on to something else. This is protection for both the employer and the employee. If things don't work out, they can sever the relationship with no strings attached.
The fact is that job placement services are aimed at finding the right fit for both the employer and the employee. An agency is invested in the success of the placement. They will work closely with an employer to determine their specific needs. This includes getting to know the workplace and understanding what personality types fit. They will not be satisfied until you are. Job placement services are not meant to place as many candidates as possible. They are meant to create the best matches possible for the success of everyone.