04 Jan

The Job Placement Agency as a Permanent-Hire Resource

The Job Placement Agency as a Permanent-Hire Resource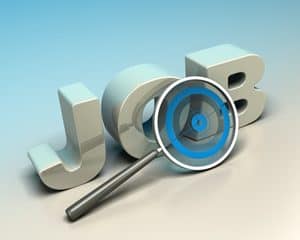 Finding a job in any capacity can be a challenge in today's competitive world. Although answering classified ads is a step in the right direction, many applicants try other routes to find the perfect job for their skills. In contrast, employers are having the same struggles with filling their direct hire jobs. As a solution for both parties, a clever hiring route can be found through a job placement agency.
Exploring the Applicant Pool at the Job Placement Agency
When employers work with a reputable agency, there's normally a large pool of applicants who're available most of the time. There might be hundreds of applicants in total, and several of them may fit the bill when it comes to a permanent position. Employers should work side-by-side with a dedicated agent. This professional can narrow down the right applicants so that the employer can decide on the right person. The initial applicant may not be right, however, the employer can continue to try different people until the missing puzzle piece is found.
Arranging Department Hierarchies
As employers look for that direct hire solution, several changes might happen in the workplace. A well-qualified candidate may fit the permanent position, but he or she might also work in another department. Employers have the chance at rearranging some departments so that every current and new worker has the right position. In many cases, the agency worker can broaden the horizons of the industry by showing off new skills and alternative pathways to a productive workplace. Everyone simply needs an open mind when it comes to altering the workplace and flow.
Creating an Evaluation Period
Some employers might be hesitant about a direct hire from an agency because there's still a chance of poor results. To solve that concern, employers can implement evaluation periods. An agency worker might be under evaluation for 30 to 90 days. During this period, the employer has the ability to continue or terminate the working relationship without any delays. Agency workers have a chance to show both their strengths and weaknesses during this time so that employers can see their value to the business.
Evaluating the Hire
At the end of the evaluation period, most employers hold a meeting with the agency employee. Both parties discuss the benefits and drawbacks of the past 30 to 90 days. In many cases, the ultimate decision to stay or leave is a mutual one. The agency worker will either leave as a temporary employee or arrange a permanent position. As a unique alternative, some employers might offer an extension of the evaluation period. This situation only arises when questions still remain about either a temporary or permanent position within a company.
Completing the Permanent-Hire Transition
Temporary workers are usually supported by the agency when it comes to paychecks and other benefits. If a permanent hiring situation occurs with an employer, the new hire must transition out from the agency's care. The employer will offer a certain wage that must be accepted, negotiated or declined. Benefits, hours and other details must also be discussed. Direct hire staffing agencies will normally be part of this discussion because all of the paperwork should be completed in a timely manner. In the end, the agency worker becomes part of the employer's circle of trusted professionals.
Applicants should be aware that a direct hire isn't possible with every employer working through a job placement agency. There will always be a high demand for temporary workers. In response, applicants simply need to be honest with their agencies and employers about their ultimate goals. A permanent position might be possible if eager and well-qualified candidates make themselves known.