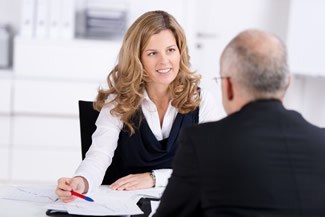 14 Mar

Job Placement Agencies 5 Most Important Things to Keep in Mind

Job Placement Agencies 5 Most Important Things to Keep in Mind

Job Placement Agencies 5 Most Important Things to Keep in Mind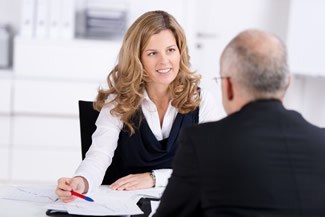 Job placement agencies can be an efficient way to find a temporary or contract job. When using such a service, however, knowing certain things can help candidates get the most out of these agencies. Always keep these five tips in mind when using temp agencies in San Antonio TX.
1. Learn About the Employer
Employees should take a little time to research the company they will be working for. Job placement agencies may work with a wide variety of businesses in different industries. Workers can adjust more easily if they have some information about the company where they will be placed. This lets them know what to expect and what type of working conditions they are likely to encounter in the positions available for employment.
2. Know the Financial Terms
The financial aspect of a job is one of the first details of a position being offered that most employees want to know about. The temp agency may offer a standard pay rate, or it may vary according to the company where people are placed. In addition to knowing the salary, it is also important to be aware of which day paychecks or direct deposits are distributed and the frequency by which it occurs. Job placement agencies may, for example, pay workers weekly or bi-weekly.
3. Understand Responsibilities
Employees should know exactly what is expected of them when they show up for work. Temp jobs are usually fairly straightforward, with the job demanding a specific skill set. It is best if employees approach the job understanding that such jobs seldom offer the opportunity for training or promotions.
4. Understand the Limits
People sometimes hesitate to accept jobs from job placement agencies if the job does not reflect their long term career goals. This, however, is not the ideal way to look at short term employment. There are certain limits that come with temp jobs, but these should not discourage people from considering temporary employment. Temp agencies in San Antonio TX provide people with the opportunity to work and earn money while they pursue other career or educational goals. For this reason these types of jobs can be very helpful, even if the job itself is not always exactly what someone prefers.
5. See the Benefits
There can be many benefits to working with a temp agency. These services can help fill gaps, especially during difficult economic times. Temp agencies in San Antonio TX offer people the opportunity to earn money while they go to school, search for a full time job or handle other responsibilities in their lives. These agencies can be very beneficial in providing people with short term work in a variety of fields.
Temp agencies can provide an array of benefits for people seeking a job, but it is important to know what to expect when a job placement agency is utilized for assistance with your job search. By keeping these five pieces of information in mind, a person is well-prepared to begin working with a job placement agency and will achieve success in finding a suitable employer for temporary employment.