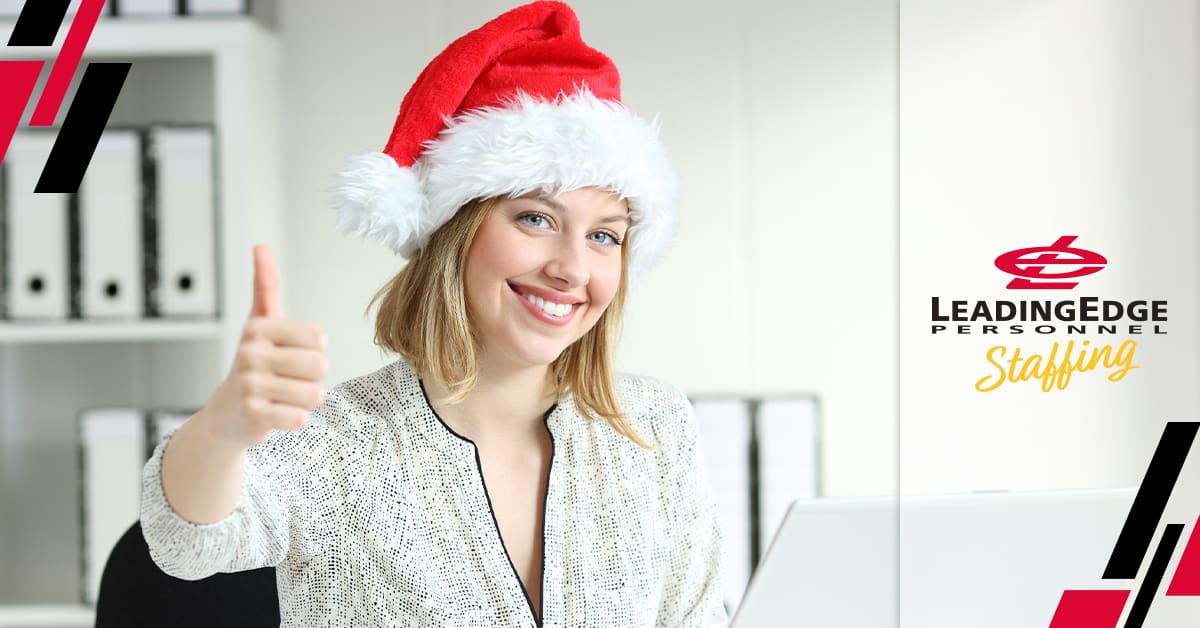 12 Dec

How To Keep Your Employees Productive Around the Holidays

It's the most wonderful time of the year! The parties, the treats, the spirit of good cheer and goodwill, that magic that comes with the holidays and makes everything just a little better. 

With that holiday magic, of course, come endless distractions: online shopping, juggling appointments, trying to get more done in less time and maybe trying to cut a few corners during the workday to get everything done on time. 

How can you keep your employees focused on the tasks at hand when visions of sugarplums are dancing in their heads? 
Shine a light on the strengths and the positive elements. 
Everyone can use a pep talk from time to time, and a little positive reinforcement can go a long way toward keeping people on track and on task. Be a positive force in the office and your employees will want to stay in your good, happy graces. 
Buy them lunch.
There's so much to do at the end of the year that there might not be time for everything. Everyone's working hard to meet year-end goals while the to-do lists pile up. Bringing in lunch and offering a mid-day break when your team can relax a little without having to rush around for a meal can ease the pressure and help them return to their desks refreshed and ready to go. 
Share the vision.
Your employees need you to be a leader. But do they know why you're leading them in a given direction? Take a moment and lay out why they're working on what they're working on, how it fits into your bigger picture and why each of their roles matter. Get everyone on the same page and they'll write your success story together. 
Give in and add a little holiday sparkle.
While the workplace is a professional space, that doesn't mean you can't embrace the festive holiday spirit. Let your employees know it's OK to decorate for the few weeks between Thanksgiving and New Year's. Better yet, why not make it a fun contest? Give out prizes for various categories like a best-decorated cubicle, best use of lights or color, etc. Prizes don't have to be big or expensive but the morale boost could be massive. 
Spread the cheer.
We all know how good it feels to help out. Maybe this is the year your office volunteers as a group at an area soup kitchen, or host a collection drive for an area food pantry or shelter. Adopt a family and buy presents to help them have a holiday they otherwise couldn't. The team that gives together feels good together. 
Enjoy the holidays before the new year begins!
Soon it will be January and you'll be buried in the everyday work of keeping your business up and running and successful. But for now, take some time to celebrate and honor your team, bring them together, and cheer the work you've accomplished together. Bring on 2020! 
If you're looking to add to your team in the new year, contact LeadingEdge Personnel. We're standing by ready to help 2020 be your biggest year yet with new employees that will be a perfect fit for your needs.