How to Choose Amongst Permanent Placement Agencies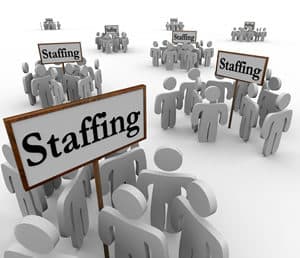 One of the most important, and often most difficult, task for a hiring manager is recruiting quality candidates. That is why many are using the services of permanent placement agencies for their temp to hire staffing needs. However, not all San Antonio and Austin permanent placement agencies are created equal. Here is a guide for helping you choose the right one.
Who in the Agency Will be Performing the Search?
Sometimes when you use a placement agency, you will meet with a senior consultant. With a reputable agency, they will ask a lot of questions to find out what your exact needs are. While this is a good thing, all too often that senior staffer hands the searching work off to someone else. That means that a junior staffer who was potentially not there for the meeting will be handling the search for candidates with second-hand information. When meeting with placement agencies, make sure to ask who will be handling your temp to hire staffing search.
How Long Have They Been in Business?
While experience does not necessarily mean that one recruiter is better than another, it certainly does not hurt. There can be a lot of turnover in the placement agency industry. You can ask about the tenure of the recruiter you will be working with to get a sense of what they bring to the table. Do they have a lot of experience with your industry? Have they been successful in the past? You can even ask how many placements they make monthly or yearly, whether it is temp to hire or otherwise.
What Caliber of Candidates Do Permanent Placement Agencies Provide?
As you start meeting with candidates that the recruitment agency sends you, take note of the quality. Do the candidates meet your needs, in general? Do they have good qualifications and experience in relation to your industry and the job that needs to be filled? You can also get a sense for their drive and motivation, and how personable they are. If the quality of candidates seems to be lacking, then it may be a sign that you should start looking elsewhere for your temp to hire staffing needs.
Do They Conduct Reference Checks?
Many agencies will go through a preliminary reference check process before they send a candidate to meet with an employer. This will help ensure that the employer's time is not being wasted. It can be incredibly frustrating to go through the interview process and find that the candidate is not really qualified for some reason after the fact.
Will They Act as a Mediator?
The work of a recruiter is not finished when a candidate is placed in a temp to hire staffing position. The consultant with which you work can also act as a mediator between the employer and the employee. This means they can relay concerns and questions back and forth and help find compromises. A successful placement means that both the employer and employee are happy, and a good recruiter will work to make that happen.
Do They Provide a Guarantee?
Most permanent placement agencies provide some sort of guarantee in the event the candidate does not work out. Usually, the offers to replace the candidate until the right one is found. Make sure to ask for references from the agency themselves to see if other companies felt they provided full service and made good on these guarantees.
Use these tips to help you choose from all the permanent placement agencies out there.