09 Oct

How Office Temp Agencies Help You Fill Administrative Vacancies
How Office Temp Agencies Help You Fill Administrative Vacancies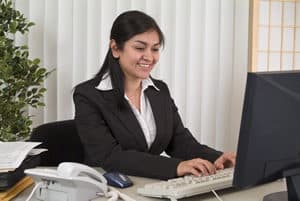 If you're a business located in San Antonio or Austin, you know that finding qualified candidates to fill administrative office positions can be a challenging task. You've undoubtedly noticed that it's difficult to find someone who has the right set of skills to fit your company's criteria. No two companies are alike, so there's no one size fits all solution. Your company's bottom line strongly depends on the team you have in place. The more efficient your employees are the more productivity increases. This usually translates to better profits. So, essentially a strong team means more money in your pockets. But if you're struggling to find qualified staff, this particular formula won't work for you. That's where office temp agencies come in. They specialize in finding candidates that are qualified for administrative office work. How exactly can they help you?
Fast Hiring
We all know that time is money. The longer your vacant positions remain unfilled, the longer your company is losing money. Or worse yet you hire someone who isn't qualified but try to make it work anyway. That's a recipe for disaster. Job placement agencies can help you find qualified office workers quickly. They have databases of candidates who either have the skills you're looking for or who can easily acquire them.
Flexibility
The beauty of working with office temp agencies is they provide flexible solutions. You no longer must hire a full-time employee if that's not what the work calls for. You can hire someone for 30 hours a week or for a one-month assignment if you want. The point is that you only pay someone for the time needed to meet your company's needs. A temp agency can help you figure out what you need so you can save your extra dollars and invest that money in other parts of your business.
Tailored Services
Sure, any agency in the San Antonio or Austin region could help you with your candidate search. But why use any old agency? Office temp agencies exist for a reason. They have specialized knowledge in the administrative field and recruit candidates with skill sets perfect to suit an office environment. Job placement agencies only make money if companies use their service. So their job is to give you the candidates you're looking for.
How Do Office Temp Agencies Work?
They work the same as other agencies. The only difference is they specialize in certain industries to ensure that companies are getting exactly the type of candidates they need. You meet with the agency, tell them exactly what you're looking for and they'll help you find it with their various tools and resources. Being clear with your needs is important. But sometimes the problem is that you may not know exactly what you're looking for. Don't fret, job placement agencies can help you with this as well. Your job is to hand over the reins and let them help you get your office staffed with a strong team.
What Now?
Now that you know this service exists the only thing left to do is contact an office temp agency and get the ball rolling so you can fill your vacant positions. LeadingEdge Personnel has successfully been helping businesses just like yours fill office positions with qualified staff. Give us a call today to get the ball rolling.
For more information about how office temp agencies can help you whether you are a business or a job seeker in San Antonio or Austin, visit https://www.leadingedgepersonnel.com