12 Aug

New Graduate? Visit an Employment Staffing Agency Today
New Graduate? Visit an Employment Staffing Agency Today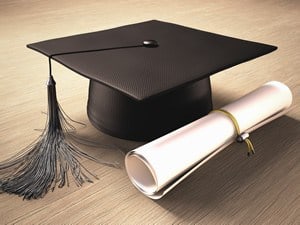 College graduation is a fun and exciting time that should be cherished. It is also a time to find your place in the workforce. Finding that new job can be easy if you work with an employment staffing agency. These employment specialists can get you started on the right foot with the best fit for your skills.  They know what is available in the workforce and will work for you to get your foot in the door of a great company. Placement agencies have great relationships with many employers and will work to place you in a position that your education has prepared you for.
Explore Your Options with a Temporary Staffing Position
A temporary staffing position can be ideal for recent graduates. The position is one in which you won't have as much pressure as a permanent employee. You'll also have more freedom. One of the perks of temporary positions is that they allow you to try different jobs without the long-term commitment. You'll be able to weed out what you like and what you don't like, which in the long run may help you find your dream career. If you're interested in a temporary staffing position, an employment staffing agency can certainly help. They'll match your skill set to a position that's right for you.
Test the Waters as a Temp to Hire
Another great opportunity for recent graduates is a temp to hire position. In a temp to hire situation, you'll be afforded an opportunity that can lead to future employment. It's up to the staffing agency to find a suitable candidate for the employer. If the agency thinks you're a good fit for the job, they'll recommend you for the position and if the employer agrees, you'll begin a trial. This allows the employer to see if you're the right fit for their company. A good employment staffing agency will match you with a temp to hire position that will be the best fit for both you and your new employer.
The Security of Direct Hire
Placement agencies make it their business to build strong relationships with local and national companies. They not only take the time to get to know the companies they work with, but the  potential candidates as well. This is especially important in the case of direct hires. In these scenarios there is no trial or temp work. These companies are looking for permanent employees, so it's important that the right candidate is chosen from the beginning.
An Employment Staffing Agency is the Way to Go
If you're interested in a temporary, temp to hire, or direct hire position, make sure to work with a staffing agency that has your best interest in mind. If you're not sure what type of position you're looking for, they'll be able to help you by going into detail and explaining the pros and cons of each type of position. As a recent graduate, you're in a great place to jump start your life and career. Placement agencies are ideal for helping you get your career off on the right foot.