17 Jun

Fresh out of college? Utilize job placement agencies.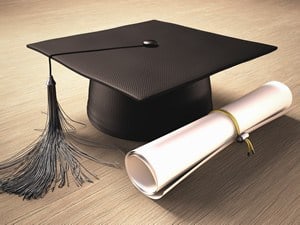 As a recent college graduate, it's easy to get overwhelmed when trying to land your first degree-related position. Many students have never held a full-time gig within their field, and despite rigorous preparation, can't quite be sure what to expect on that first day in a new job. Utilizing job placement agencies gives graduates the opportunity to get their feet wet for the first time.
No more working for free
While internships and apprenticeships can be valuable real-world trials while still in school, what's a graduate to do once they are no longer at a university? Fortunately, temporary assignments or  short-term projects found through job placement agencies offer the perfect solution.
Test your career before jumping in head-first
Temp jobs allow you test the waters before committing to a full-time position. This way, you can get a genuine feel for the position while learning whether or not a career is right for you. If you've already heard of temping and office staffing, you probably know it's a wonderful way to learn more about an industry, develop skills in a real-world scenario, and earn your first degree-granted paycheck. For those seeking professional experience in their fields without a long-term commitmentl, temping is a great alternative. Through temping, recent grads learn exactly what's expected of them in relevant positions that are similar, and often identical, to their long-term counterparts. Temporary positions also often make it easier to get "noticed" in industries which are notoriously difficult to land positions when fresh out of school.
Job placement agencies save recent graduates time and money
One of the less obvious benefits of temp work is that while making a steady paycheck, you are also saving time by leaving the daunting job search to job placement agencies. In the long-term, you save time and money by testing out a career for a few weeks or months while still showing tenacity on your resume. This is especially true for students whose career path requires further schooling, such as medical or law school, or a teaching certificate. If you take on a temp job in one of these industries soon after you graduate you'll have applicable knowledge of the discipline and will quickly become aware of whether or not it's a good fit.
Ready to start temping?
Whether you're a recent Austin Texas college graduate looking for an office staffing position or something in another industry, you can start your professional career out right by registering with a job placement agency such as LeadingEdge Personnel.
For more information about staffing through job placement agencies with highly skilled and personable temporary or direct hire employees, visit https://www.leadingedgepersonnel.com