30 Jun

Find a Suitable Fit with Temp Agencies in Austin

Find a Suitable Fit with Temp Agencies in Austin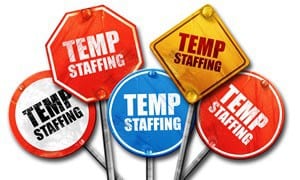 Most companies at one time or another will need to fill a job position within their company.  When your needs increase beyond available staff, it can put undue strain on your business, costing you time, money, and possibly clients and potential customers if you fail to deliver. Temp Agencies in Austin have candidates to fit your every need.  They specialize in finding the right candidate to fill the position you have available.
Get the right fit, fast
No matter what their reasons for needing a temporary, whether it is 'busy season' or they have recently taken on temporary projects, many Austin businesses have learned the value of using quality employment agencies. The last thing you want to worry about when you're in urgent need of employees is whether or not potential candidates will truly be qualified for the job at hand. Because the hiring process always seems to become more complicated than it needs to be, temp agencies in Austin put in the work of securing quality candidates for you so you don't have to. When work demands increasing resources, hiring temporary yet competent employees should be easy.
Temp agencies in Austin going the extra mile
The relationship between a business and a temp agency should be strong.  This means the agency, once hired, will be similar to your own Human Resources department.  They know about your business and the requirements you have for staffing.  When you form an ongoing relationship this ensures your employment needs are met, no matter how your resource demands fluctuate over time.
Let someone else do the hunting
Employment agencies comb through a vast pool of qualified and verified applicants in order to ensure the best possible match for whatever your needs are. This does not mean that the business can't contact the agency and request a new candidate.  You want to be sure that you have the guarantee that if for any reason, the individual sent to fill your temp position is not right for you, a replacement will be sent.  Temp agencies in Austin provide a risk-free service guarantee. We realize that no matter how robust our screening process is, some candidates simply won't be the perfect fit, and you won't know until it comes time for them to deliver.
Guaranteed results
With guaranteed results, temp agencies in Austin promises to quickly assign a replacement employee if the original candidate does not meet your high standards.  Austin companies understand that time is of the essence when deadlines loom and urgent projects demand more labor or skills their current staff doesn't offer. Without wasting a second on combing through applications yourself, you can rely instead on one of the area's most trusted employment agencies.
Employment Agencies typically require their personnel to undergo certification through the American Staffing Association, which ensures the quality of temp agencies in Austin, and also nationwide. Let a temporary agency take on the difficult work of finding temp-to-hire, temporary, or replacement direct hire employees so that you can instead focus on providing outstanding customer service to your clients.