How to Find a Great Direct Hire with Minimal Spending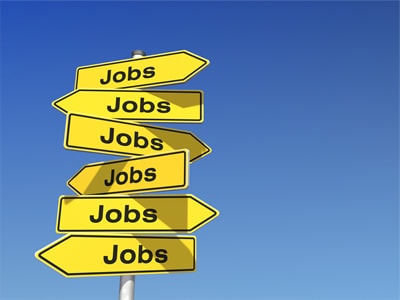 As an employer, hiring spectacular employees and keeping them happy is one of the biggest challenges in business. High turnaround rates impact profits and company morale. When you look for new workers, it's beneficial to use an employment agency because it eases the time and effort involved with the process. These quality candidates might be the long-term employees who're necessary for a business's success. Explore how you can find a great direct hire with minimal spending at an agency.
Select an Experienced Direct Hire Agency
The experience of different employment services can vary widely in the industry so you should research each chosen agency. Ideally, the agency should have several years of experience in the San Antonio region. They might specialize in specific industries, such as computer technology or office personnel. Pick an agency that matches your industry so that any niche requests can be completed without any confusion. The chosen agency should also have a large worker pool with more candidates requesting direct hire positions than temp work.
Highlight Every Requirement for the Job
An experienced agency can streamline the hiring process, but you must still have some organizational skills. Create a list of every requirement associated with the position. Don't overlook any skill or education level. With as many details as possible, employment services can pick and choose the right candidates for your job. You won't waste time or money by interviewing the wrong people. Discuss these requirements with the agency in order to clarify every detail too. The agency should do most of the legwork for you as your representative.
Ask the Agency to Narrow Down the Selections
Employment services can organize the worker search in a number of different ways. To truly minimize spending on your side, ask the agency to perform initial interviews. You might offer a question list to the agency so that the right information is drawn from the candidates. This interviewing process puts the time and cost onto the agency, which you have hired to provide this service. You might ask for the top four or five candidates out of this interview pool. The position is almost filled, and you've barely lost any profits because of the agency's help.
Set Up One Interview Window
As the applicant pool dwindles, you must take some time out to meet the final candidates in person. Set up one afternoon where every applicant comes in and interviews with your human-resources department. Because the applicants have already been through a vetting process, this interview should be the only one that you must perform. In rare instances, a second interview might be necessary. After every applicant has met with HR, you can quickly make a decision on the best candidate.
Incorporate an Evaluation Period
Protect yourself from possible lost funds by creating an evaluation period for the direct hire applicant. For the first 30 or 90 days, the new worker will be evaluated for their performance level. If the worker isn't the right fit for your business, there's no loss due to accumulated vacation time or other benefits. After the evaluation period has been completed, a successful candidate is permanently hired with your company.
Once your San Antonio business sees the success of a direct hire, any other open positions can be filled through the same agency pathway. Employment services are designed to work for a business as many times as necessary. Agencies get to know their clients, which makes the hiring process that much easier. Hiring the right candidate doesn't have to cost a lot of money. Minimal spending is the goal when your company partners with employment experts.
For more information about Direct Hire opportunities and other Employment Services options in the San Antonio and Austin areas, visit https://www.leadingedgepersonnel.com