08 Jan

Employment Staffing Agency Tips for your Office's Slow Season
Employment Staffing Agency Tips for your Office's Slow Season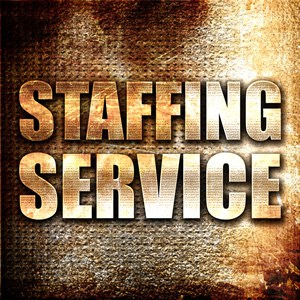 Every company goes through workload cycles and for every business it looks different. There are busy seasons and slower seasons. Being productive during busy times is the easy part because there's no shortage of work. But how can you maximize your organization's productivity during the slower times? It's during these times that employees also tend to slow down. Here, LeadingEdge Employment Staffing Agency shares some tips on making the most of your office's slow season.
Plan Ahead
Slower times are the perfect time to start thinking from the higher level. Since there's less need to meet fast-approaching deadlines, you and your employees will have more time to think strategically about opportunities for growth. It's a great time to start developing new ideas, test out past ideas, form committees, or anything else that may move your company agenda forward.
Streamline Processes
Slower times are a great time to review your organization's processes. Do they run smoothly? Are there any bottlenecks? What does your staff think? Now is a great time to pick your staff's brain and get their input. What could be improved upon? If you can fine tune your process while times are quieter, your whole business will run more efficiently when the busier times hit.
Temporary Workers
Any temporary staffing agency will tell you that temporary workers can be an asset during busy times or slow times. During busy times the more hands on deck the better, but how can a temporary worker help during slower times? It's a great time to get someone in to catch up on data entry. During peak times there may not be any extra time to train someone on your systems. But during slower times you can show a temporary worker how to properly do the job. It's a great time to get caught up on any data entry and filing that maybe other employees don't have time for year-round. Also, keep in mind that a temporary staffing agency can help with the training as well.
Make Connections
When you have more time on your plate, it's the perfect opportunity to start networking and focus your time on developing new relationships with people. It's also a great time to attend conferences and business lunches. Most new opportunities come from the various relationships that are formed along the way. Sometimes it may take a year from when the connection is made for an opportunity to flourish, but the more seeds you plant, the more opportunities will eventually come your way. Also, consider connecting with an employment staffing agency to discuss your current needs. It should be part of your long game strategy.
Build Team Morale
Busy times can often lead to burn out for many employees. So when things slow down it's a great time to bond as a staff. It's a great time to show your staff how much you appreciate them. Plan a group outing, like dinner and drinks, or a fun night of bowling. Set up teams and offer the winning team a prize like a half-day off.  It'll motivate staff, create a friendly competition, and provide team-building moments.
Hire an Employment Staffing Agency for your Staffing Needs
Even if you're not in current need of any new employees, it's always a great idea to partner with a reputable employment staffing agency. This can help you plan for future needs so that when the busy cycle hits, you are well prepared.  If you're in Austin or San Antonio, LeadingEdge Personnel is a temporary staffing agency and is just a phone call away. They can help you prepare for any seasonal ups and downs.