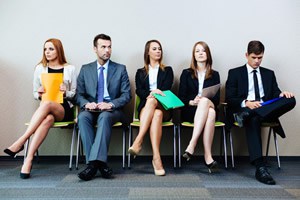 23 May

Employment Staffing Agencies Offer a Solution to Unsuccessful Interviews.

Employment Staffing Agencies Offer a Solution to Unsuccessful Interviews.


Employment Staffing Agencies Offer a Solution to Unsuccessful Interviews.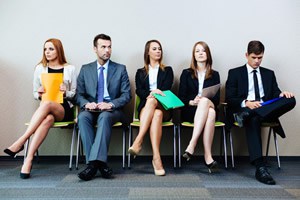 Both employers looking to fill roles and unemployed or underemployed individuals might have something in common, unsuccessful interviews. A staffing agency can prove invaluable in this instance because the purpose of an interview is to fill jobs. Interviews can be a very uncomfortable experience for most people because meeting with someone who will critique everything from a hair-cut to sweaty palms may not put many job seekers in their best light. Unfortunately, first impressions sometimes form a negative lasting impression, which can overshadow a potential future employee's value to a workplace.
Identifying Ideal Candidates
Employment staffing agencies cut through any uncertainty, break the ice, and are experts at matching up skilled, able, trustworthy and knowledgeable individuals with companies who are in need of such value. A job placement service provides the value-added ability of identifying personalities who fit and transferable skills that can convert easily from one industry to another. These agencies also play the role of gatekeeper, by seeking out a relaxed candidate over the phone or in-person to introduce to the essential employers who could benefit from this employee's skill set.
Find Your Match
In some cases, a job placement service can show potential employers the way to great new talent when they might otherwise overlook several qualified candidates. Additional benefits for companies hiring employment staffing agencies are reduced stress and office politics that might occur surrounding hiring for job openings. Either way, consider a job placement agency as a matchmaker whose specialty is to create work relationships that are beneficial for employees and employers alike.
A Different Approach
Searching for a job can be a frustrating experience for some, but employment staffing agencies offer new hires an opportunity to look forward to achieving excellence within a career. Employment staffing agencies excel in a handful of ways for San Antonio residents by providing services to ensure a person has the greatest chance of successfully obtaining a job that is best suited for them. Adding the value of excitement and potential to finding a better job fit is another way in which these agencies assist companies seeking skilled and well-matched potential employees.
A job placement service provides direct hires, temporary-to-permanent and temporary opportunities for individuals. This translates into checking out different lines of work in a variety of industries and experiencing different company cultures to ensure a good fit prior to becoming a permanent or full-time employee. The best part might be that job placement service professionals have numerous contacts whose needs encompass many professions and industries.