07 Aug

Employment Services vs. Job Fair. Spend Your Time Wisely.
Employment Services vs. Job Fair. Spend Your Time Wisely.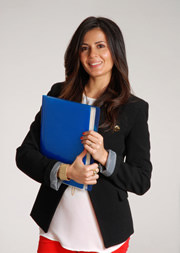 Job seekers often see career fairs as a clever way to meet various employers in one condensed area. Although this concept is true, job fairs aren't the best way to find a position. When applicants compare employment agencies with career fairs, time is better spent with professionals who personalize the job-seeking experience to the individual's skills and education.
Employment Services Use Industry Contacts
Most job fairs simply have individual companies showing up with their booths ready to interview a few key applicants. These employers could be small startups or huge corporations, for instance. Applicants who don't exactly match their criteria will be politely excused. At employment agencies, however, applicants are evaluated for their talents and quickly matched to industry contacts. Everyone has a different skill set, and employment services have the contacts to match nearly all applicants with the right employer.
Lost in the Crowd
Not all applicants are outgoing sales types, making job fairs intimidating to some low-key job seekers. Being lost in the crowd at a fair is common, but agencies offer a reprieve from the cattle call. Agencies sit down with all applicants to understand their skills. Because it's a calmer environment, all applicants usually feel more comfortable speaking about their education and background. They'll be matched quickly to an employer that appreciates their experience.
Traveling Far and Wide
Agencies are usually located throughout cities and even small towns, making it easy for nearly all applicants to work closely with employment professionals. Job fairs, in contrast, are only temporary gatherings. They'll often be advertised at local convention centers, requiring some applicants to travel far just to have an opportunity with employers. Convenience and personalized touches make agencies a better choice than fairs.
One-Time Shot
When applicants visit a temp agency for employment services, they may not have an immediate job. However, they're placed on a specific list to be called when opportunities arise. Job fairs may collect resumes at each booth, but they may never end up in front of the right people at each company. Applicants have a better chance at employment using an agency with numerous contacts.
Job fairs are held in almost every major city, from Austin, TX to San Antonio. If applicants are curious, they can visit a fair after signing up with employment services. With both experiences seen firsthand, applicants will know they chose correctly with employment agencies that find lucrative positions for long-term success.