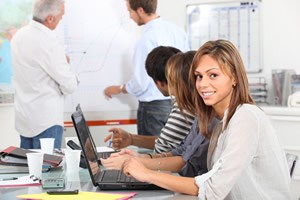 04 May

Employment Services and Skills Assessment Testing
Employment Services and Skills Assessment Testing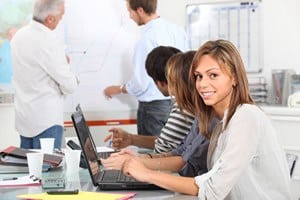 Job seekers entering the market today may not be familiar with temp agencies in Austin Texas. However, these agencies are often the best places to start for applicants fresh out of college or trade school. Employment services are designed to match the right employee to the perfect work environment. One way to achieve that goal is through skills assessment testing. Before an applicant begins working with a staffing agency, it's important to understand how the facility operates.
Employment Services General Testing
Every applicant working with employment services will take at least one test. A general test is given as a way to understand each individual in a detailed manner. Some applicants might be rapid typists while other job seekers can calculate numbers in their sleep. Temp agencies in Austin Texas want to see these skills and their strength in action. With this information, applicants can be vetted out among different employers.
Job-Specific Skills
Additional tests are also administered by temp agencies in Austin Texas because they further evaluate the candidates' detailed skill sets. If a candidate desires an accounting position, a handful of tests regarding bookkeeping and advanced math might be required. This information will make some candidates more desirable than others when it comes to senior-level positions, which benefits the more decorated job seekers.
Looking Over the Results
When all of the appropriate tests are taken, employment services workers will evaluate the results. Candidates meet with the agency representatives, and they'll discuss the results in great detail. This meeting gives applicants an idea of their strengths and areas for improvement. If any skills are lacking, applicants can boost their attractiveness to employers by taking a class or earning a certificate. Skills testing should be perceived as a clever way to improve a job seeker's skills and value in the marketplace.
Matching Candidates with Companies
With all of the applicant's skills assessed, the agency will begin matching the person with available positions. The agency reviews the applicant's requests, such as part-time or full-time work, and tries to make the best match possible. Typically, the best candidates are flexible personalities with many versatile traits in the workplace.
Be honest on every resume that's written up for potential positions. Those listed skills might be tested well before they're brought to the final hiring executive. Apply those skills properly and effectively during testing, and many jobs will be open to the candidate in time.