19 Nov

Employment Placement Agency Advice: Leverage Your Resume Beyond the Interview
Employment Placement Agency Advice: Leverage Your Resume Beyond the Interview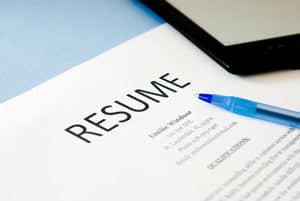 Most people would agree that a high-quality resume is the most important tool when it comes to securing a job interview. No one can really argue that logic, as it's what gives employers a snapshot of your work history and experience. However, what most people don't know is that there are ways to leverage that resume to increase the probability of scoring an interview. Ask any San Antonio employment placement agency and they'll tell you it's true. They'll even tell you how.
Networking is Key
Once upon a time networking meant attending professional events, such as business lunches, mixers, meetings, etc. Today, the digital landscape has changed the face of the game. You no longer even need to meet people face to face. You can connect with them online. Make a list of companies in your industry and research which ones appeal to you. Those companies may not be hiring today, but that doesn't mean you just discard them. You need to think ahead. You need to play the long game. Find the key contact for businesses you've selected and send them a personalized email. Even send them a copy of your resume to let them know who you are and show them that you're interested in building a relationship with them. Job recruiters can also help you find a list of businesses you should consider connecting with.
Maybe they aren't hiring today, but what if they're hiring in a couple months? If you've done a good job at building and nurturing that relationship, guess who is likely to come to mind for an interview. And even if they aren't hiring, they may be able to refer you to someone who is, once they see your value. The bottom line is building relationships is never a waste of time. You'd be surprised how much of a difference it can make in your job search.
Online Portfolio
Depending on what kind of industry you work in, an online portfolio can be a very powerful tool to complement your resume. Think of it as highlighting the best of your work. You can use photos, graphic elements, and even videos to show your strengths. If you can't think of a way that your work can be highlighted visually, consider just filming a video of you talking about the experience you have and how it could be translated to meeting the company's needs. You just need to make sure you're engaging. The point is just to stand out. In a digital world where people are consuming more information than ever before, it's important to find ways to cut through all the noise. Ask your employment placement agency to help you decide what to put in your portfolio.
Social Media
Social media isn't just for staying connected with family and friends. In fact, social networks such as LinkedIn exist specifically for professional networking and to help job seekers find employment. Your profile should be structured like your resume, in that it highlights your achievements and the results you've gotten. Job recruiters will tell you, that you must give employers a reason to want to know more. If you can create that with your profile, they'll want to bring you in for the interview to find out what more you have to offer.
Work with An Employment Placement Agency You Trust
Whether you're a business looking to hire or a potential candidate looking for work, it's important to align yourself with an employment placement agency you can trust. While there are many job recruiters in San Antonio and Austin to choose from, we're confident that LeadingEdge Personnel can help you with your search. Whether you're ready to take the next step or just want more information, give us a call and one of our team members will be more than happy to discuss further.