30 Apr

Employment Agencies: Which Type is Best For You?
Employment Agencies: Which Type is Best For You?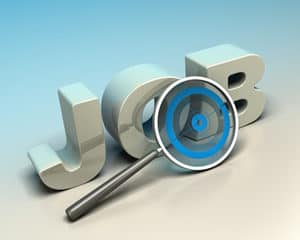 As you seek out a new job, you pass by multiple agencies that advertise their services. There are many different agencies in San Antonio and Austin, including LeadingEdge Personnel. Most job seekers wonder about agencies, but they never look further into the opportunities. Broaden your horizons by learning more about employment agencies and their basic structures. Countless opportunities are waiting for you.
Seeking Specific Candidates
A job placement service will typically serve multiple segments in the working world. You might have accounting experience or medical-billing background. Seek out agencies that support your chosen industries. They have networking contacts who get you in on the ground floor.
When you apply at these agencies, be prepared with a resume geared toward your industry. Describe those core skills that make you stand out, such as call-center experience for a decade or more. Your main skills might match an employer that's been in need for a long time.
Offering Varied Positions
Always look for a job placement service that offers varied, position types. The agency world isn't just temporary work. There are also direct hire and temp-to-permanent opportunities. Consider the type of work that you're hoping to find. You might be open to any position. This strategy gets your foot in the door of a coveted company.
Don't hesitate to try a temp job in an industry that's unfamiliar to you. You might discover a hidden talent that is just right for you and the employer. Varied opportunities are an agency's prime attraction for job seekers.
Being Flexible with Hours
Employment agencies frequently work with individuals with flexible available hours. You may not be able to work a 9-to-5 job. School, family and other responsibilities must be prioritized. Agencies typically work with unusual schedules. In fact, the hours often coincide with the employers' needs. Night hours that extend into graveyard shifts might be attractive to certain candidates.
Part-time hours may be scheduled with several employers so that employees can technically work full time. At the end of the day, the agency wants workers to have as many hours as they desire. The employer clients thrive with this scenario.
Understanding Fee Structures of Employment Agencies
There are a few agencies that charge their applicants a fee for services rendered. Most job seekers don't want this type of job placement service. Look for an agency that works for both the employers and job seekers. In these situations, the employers pay a fee for the agency's services. The applicants only see a full paycheck.
The agency's financial aspect is often a source of confusion so be sure to ask your agent about their structure. Legitimate institutions are happy to discuss their basic structure. Cost isn't typically revealed, however.
Relying on Open Recruitment
Successful agencies have dozens of applicants that are loyal to the system. In general, more applicants at a given agency means that the service is attractive enough to draw in large crowds. These agencies gain their applicants' loyalty through open houses. There are no mysterious headhunters looking for applicants. Open houses let everyone know that an agency is transparent with their operations.
This open recruitment might occur several times a year. It all depends on applicant demand by the employers. Agencies that don't appear transparent may not be worth your time. Keep an open mind when it comes to dealing with any agency that requests your services.
Discover the opportunities hidden within employment agencies, such as LeadingEdge Personnel. Training, resume tips, and other services give applicants opportunities in Austin and San Antonio when looking for a position with a great company. With a dedicated team helping you along the way, your career dreams can become realities.