09 Apr

Employment Agencies: Common Myths You've Probably Heard
Employment Agencies: Common Myths You've Probably Heard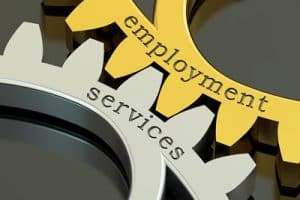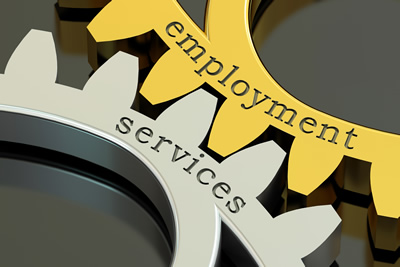 Many San Antonio and Austin businesses have turned to agencies to help with their staffing needs. However, there are still many misconceptions about employment agencies that have stood for many years. If you are considering using a staffing agency, then it is important that you do not buy into some of those misconceptions. Here are some myths about employment agencies and how they operate.
Employment Agencies Are Not for Permanent Staffing
Since they are often called temp agencies, many people assume that they are only for temporary employment. This is simply not the case. Staffing agencies can provide staffing solutions for a whole range of options. You may want help filling a permanent position immediately, or you may be interested in temp to hire staffing to fill a need. Whatever your staffing needs, employment agencies can help with qualified candidates and solutions. Staffing agencies have their own screening processes, and rosters of workers with diverse wants and needs. You may only need someone for part-time, or for a contract, or some other sort of flexible arrangement. An agency can help you find that candidate and get your San Antonio and Austin business running smoothly again.
Agencies Charge Workers to Find Them Employment
A reputable staffing agency would never charge an employee. Agencies make their money from the companies that hire their workers. The company pays the staffing agency for their efforts in recruiting talent. While the individual is getting a job, the employer benefits as well. An agency can help them save time, money, and resources on recruitment and even some training. Companies pay for this service so that they can get access to the talented candidates that agencies can provide.
Workers Have to Only Work with An Agency to Find Work
Using a staffing agency should only be a single component of an individual's strategy for finding work or switching careers. They should still be monitoring job boards and networking as best they can. No reputable staffing agency will ever tell a worker that they should stop searching on their own. That said, if a worker uses several staffing agencies, that might hurt their chances since their resume might be showing up several times on an employer's desk.
They Do Not Care About Training or Job Satisfaction
The truth is, many employment agencies provide robust training opportunities to the workers on their roster. That way they are better prepared to meet the needs of an employer at a moment's notice. They also can provide coaching to the candidate to help with career planning. This benefits you, the employer because the workers you get from an agency will be well-trained and ready to go when they arrive. They will also be motivated to start working at a job that is part of their career or job plan. Staffing agencies are always concerned about job satisfaction, whether it be for a temp job or temp to hire staffing work because a satisfied employee means a more likely satisfied employer.
They Only Provide Entry-Level and Labor Jobs
You can work with an employment agency to help fill any kind of position. You might need some manual labor, or you might even need an executive. Employment agencies can provide you with qualified candidates from all walks of life and on all different employment paths. You can also work with them on contract and temp to hire placements.
If your business needs help with staffing, then contact Leading Edge for all your staffing needs.