21 Dec

Direct Hire Opportunities: What You Need to Know
Direct Hire Opportunities: What You Need to Know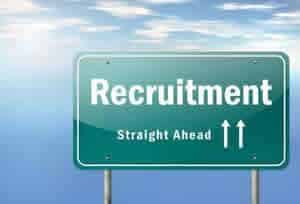 Most job seekers want a permanent position in a thriving company. Career stability is understandably the goal. Traditional job seeking may not be working as well as it used to, however. The employment world is full of positions that are found by word-of-mouth or recommendations. Turning to a staffing agency for help is now the smartest choice that any job seeker can make. Discover the direct hire opportunities in your Austin and San Antonio neighborhoods by understanding the details of this process.
Being Seen in the Job Market
The first obstacle to your next new job is simply being seen. Direct hire opportunities are only available through agencies that know of your resume. Apply with only one agency for the best chances at a callback. Adding your name to every placement agency in town will only cause confusion for both the agencies and the employers. In most cases, there are cross-references within an agency's database so that no one is overlooked. Update your resume now. Submit it to your local staffing services for consideration.
Vetting the Candidates
Being directly hired means that you're employed by an agency's client. However, the placement agency performs all the recruiting. You might be contacted because you have a standing resume with the agency. A more common situation is when you have a working relationship with an agent who thinks of you as a client asks for a permanent worker. Many job seekers stay in close contact with their employment service representative on a weekly basis. Agencies will then call several candidates before they start the interviewing process.
Interviewing for Success
As your interview approaches, practice your responses with a friend. Anticipate the questions that you will be asked. Practice your answers in the mirror so that you're calm during the actual interview. Dress in business attire for the interview. Being professional and taking the position seriously is part of the vetting process. You want to represent yourself as the best candidate out of the group. Be ready with some unique answers to the questions; you'll stand out during the interview. When agents look back on the process they'll remember you.
Meeting the Employer
You're not instantly hired once you're selected by the agency. You must meet with the employer as well. Depending on the position, this second interview may be formal or entirely casual. The placement agency advises you on the particular situation. The employer will have the final say on your permanent position even though you have been vetted by the agency. Meeting several different people and socializing to a certain extent are often part of your experience at the employer's building. They want you to fit in on several levels.
Signing on as a Direct Hire
An employer that's pleased with your resume will extend an offer to the agency. There's paperwork that involves a transfer of your employment from the agency to the employer. You'll be paid by the employer at this point. Working with the agency has been severed. Being directly hired means that you're essentially funneled through an agency. The employer doesn't spend a lot of time or money on hiring processes as a result.
Climbing the Corporate Ladder
You're free to climb the corporate ladder through ambition and hard work once you're hired by the employer. Your position is just as viable as someone hired through the employer's human resources department, so work hard for recognition and a potential pay increase. It is entirely up to you to earn those promotions.
Applicants must be prepared for any type of challenge when looking for work in competitive cities like San Antonio or Austin. Work with an agency, such as LeadingEdge Personnel, that specializes in direct hire opportunities. With a little effort, you'll discover a position that was made just for your skill set. The employment opportunities today are nearly endless.
For more information about becoming a candidate for a direct hire position in a San Antonio or Austin company, visit https://www.leadingedgepersonnel.com