22 Aug

Dead End Job? Employment Services Can Help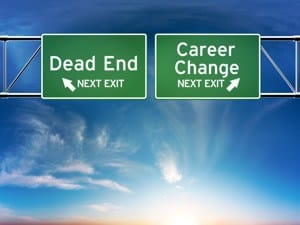 Why might you need employment services? Do you sit in your cubicle all day and dream of working in the legal field with a group of attorneys? Or maybe you dream of the medical field and what options are available to you. It could just be that the people above you on the corporate ladder aren't retiring any time soon. Whatever it is, it's common to feel like you're in a dead end job with no end in sight. Luckily, employment agencies exist to help with just these sorts of problems.
Employment Services Can Help Get You Out of Your Rut
Employment agencies in Austin are perfect for someone looking for a change. They provide a no-commitment avenue for a job seeker to try out a job they think they'll like. If it's not compatible, then you can move on to something else. If it's a good fit, then you can find out from their staffing coordinator if the position has the potential for permanent placement. There is no end to the options available when working with agencies that offer employment services, so update your resume and get out there.
Employment Agencies Want You To Succeed
The last people who want to see you fail are employment agencies. If you fail, then that doesn't reflect well on them as the placement agency, so they will do everything in their power to help you succeed. This means they can provide or refer you to any training you might need, like increasing your 10 key skills or learning various additional computer software programs. In addition, writing a good resume and cover letter can be hard, and they can help tailor yours for whatever position it is to which you're applying. They can also provide interview training to make sure you feel confident when answering all those open ended questions.
They Can Connect You to Employers
More and more companies are using 3rd party placement agencies to help with hiring. They don't want the extra hassle of putting out a call for resumes and then sorting through and choosing the best candidate. They want to be provided with the best candidate right out the gate. Employment services provide that service, which means that working with one can put you in front of potential employers that you might not have had a chance with before. There are plenty of jobs that aren't posted on job sites and in the newspaper, and are only available to a placement agency.
They Work On Your Behalf
Not only are they invested in your success, but employment agencies can also help you when it comes to working with your new employer. They can be your agent when it comes to any issues that might arise, or negotiating salaries and benefits. It can be intimidating talking to your employer directly, and an agency can help ease that pressure.
Being stuck in a dead end job can be demoralizing and depressing. Working with an employment agency is a great first step to get you out of that rut.