07 Nov

Clarifying Five Doubts About Employment Agencies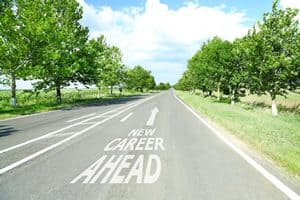 The hiring world is always a competitive one. Applicants zone in on the top positions in various cities, including Austin and San Antonio. Pounding the pavement may not be working for your needs. Think outside of the box by partnering with employment agencies. If you have any doubts, consider these clarifications when it comes to temp work and agency transparency.
Impossible to Find a Full-Time Job
You might consider temp agencies in Austin to be a step down from your ultimate career goals. This doubt is far from the truth. Agencies are your gateway to a full-time job. Companies today don't have the resources to pick and choose their employees at leisure. It's simply too time-consuming. Employers turn to agencies for their resources.
Start out with a temp job, but end up with a dream career at the end of an evaluation period. In many cases, a full-time job is only possible through agencies that partner with today's top companies.
Employment Agencies Ask Workers for Fees
Being charged for a chance at a solid position is a major misconception among temp agencies in Austin. As a temp worker, you're never charged a fee. The agency runs off charges collected from the hiring companies. They have no problem with these charges because they're saving money with the help of employment agencies.
In fact, these companies don't have to run large, HR departments. There's no time lost on unqualified candidates either. Paying for an employment service helps everyone involved. If any agency asks you for an upfront fee, they're not a reputable company in the industry.
Limited Job Opportunities
A common doubt about joining any agency is the job pool. In the past, clerical positions were the norm. That fact doesn't apply to today's opportunities. There are literally hundreds of industries and positions available to the talented public. When you meet with an agency, you quantify your skills through a resume and questionnaire. Open positions are immediately available for your perusal.
Construction, corporate and restaurant positions are just a handful of openings that you might discover. In reality, there's almost a limitless amount of jobs waiting for you.
Health Insurance Not Included
Temp jobs are typically identified as "perk-free" positions. No health insurance is a common concern. Reputable agencies offer insurance through their partners. Regardless of the job you take, your insurance remains the same as you continue to work with the agency. If you ever transition to a permanent position with that employer, only then would you switch to their benefits. With these benefits open to any temp worker, considering an agency is a smart move for any applicant looking for new opportunities.
Required to Take Offered Positions
The agency acts as a middleman between you and the potential employer. With this fact in mind, some applicants believe that they're assigned a position with no wiggle room for other opportunities. The opposite is true in these cases. You might be offered several positions based on your skills. Look through the jobs. Pick a position that fits your needs. It's possible to decline all the jobs if none of them interest you. This freedom of choice is part of the agency allure.
Temp agencies in Austin and San Antonio are always looking for the best candidates. LeadingEdge Personnel remains a trusted company in the temp world. Submitting your resume and enjoying a recruiting interview gives you a chance to see the opportunities in the marketplace. Employment agencies are designed to bridge the gap between employers and potential employees in any industry.