Job Staffing Services Fact or Fiction: The Truth About Employment Agencies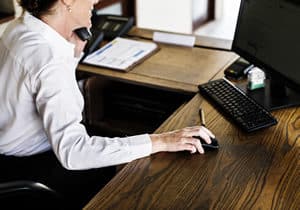 Whether you're an employer or a job seeker, chances are you've heard of
job staffing services
in major cities like San Antonio or Austin. But what exactly have you heard? Unfortunately, there's a lot of misinformation about what it entails to work with a placement agency. Let's take a closer look and see what's fact and what's fiction.
Job Staffing Services are Expensive
There is a cost to the employer to work with an employment agency. However, the costs can easily be justified. Is it the best use of time as an employer to be posting jobs, sifting through resumes, conducting various rounds of interviews, and doing background checks? Your time is money and that time could be spent focusing on furthering your business goals. Not to mention that your area of expertise is not likely to be recruiting. What happens if you go through weeks or even months of hiring someone new only to realize shortly after that you made the wrong hiring choice? A
placement agency
specializes in bringing you only the candidates who are the best fit for your business. If you're a job seeker, there is simply no cost to you for working with an agency.