Do Employment Staffing Agencies Help Train Temporary Staff?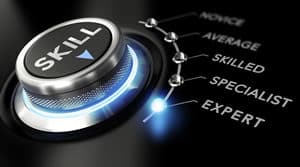 Using
employment staffing agencies
can be a great way to save time and money when you need to recruit and hire for temporary or temp to hire staffing. You need someone qualified quickly, and an agency can help provide that candidate with as little fuss on your part as possible. While agencies are best known for recruiting temporary workers, that is not all that they do. They do provide other services, such as training and helping new staff integrate into your office environment.Training, development, and integration can sometimes take months for a permanent employee. With a temporary worker or a temp to hire staffing position, you need to shrink that process down to days, minutes, or even hours. The new staffer needs to be able to fit in on the first day so that you don't lose any productivity. Since you are in a time crunch, you do not have the time in your schedule to provide such training. Luckily,
employment staffing agencies
can provide that service so that candidates get to your office ready to work immediately. Here are three ways they can help with training temporary staff before they get to you.