03 Feb

The Beginner's Guide to Employment Staffing Agencies

The Beginner's Guide to Employment Staffing Agencies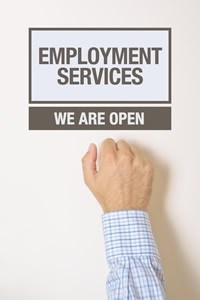 Businesses work hard to hire the right employees who will only improve the company's profit margins over time. The process of hiring, transferring and terminating employees is a time-consuming job itself, which costs businesses a great deal of money when turnover rates are high. To strengthen the employee pool, take a close look at this beginner's guide to employment staffing agencies.
Decide on Employment Status
The San Antonio employment sector is a busy and competitive area for any employers and potential hires. Before businesses work with any employment services, they need to clarify their hiring needs. Workers can be hired as strictly temporary workers, temp-to-hire candidates or direct-hire personnel. It's the company's choice to designate these selections. Businesses can also change the hiring parameters in the future if needed. There's a lot of flexibility when it comes to working with any agency. Temporary hires can also have conditions where a permanent position is possible. Simply add this wording to any contracts signed with the agency.

Make a Skill List
The simplest jobs today require complex skills, especially when it comes to computer work. Every San Antonio business should have a skill list associated with each position. Forward this list to employment staffing agencies so that these professionals can narrow down the best candidates. Ideally, the list should be updated before it's sent to the agency. This update period allows the business to truly customize the position to the right person. Designate skills in several categories, such as mandatory or preferred. These designations will help agents narrow down the candidates.
Sit Down with Agents
If a business doesn't have an established relationship with employment services, an initial meeting is normally required. Companies and agents connect on a personal level as the participants agree on job parameters. In most cases, one agent becomes an account manager for a company. This relationship allows both parties to have a consistent contact point for future collaborations. As the agent gets to know the business, the hiring needs become almost second nature. Agents match office personnel to the industry without much hesitation after an initial meeting. Agency professionals answer any questions from the company as the relationship continues to grow.
Contract with Employment Staffing Agencies
It's incredibly rare for a business to only hire one temp worker and never need the service again. Ideally, business owners who're happy with the agency will need to contract with them. These contracts can define pricing, skill levels and other details. Businesses that have these contracts will find that temporary workers are quickly added and subtracted from the workforce as necessary. Some workers may be so good at their job that a permanent hire is necessary. These contracts may be terminated or renegotiated in time, which only benefits the business's future gains.
Communicate With an Agent
Every relationship has its growing pains so businesses should work closely with their agents as the new situation becomes an everyday habit. If a temp employee isn't working out, companies need to call their agents. Describe the issues at hand, and the agent can amend the situation. A new worker may be necessary, but the agency and company learn a valuable lesson from this change. Future candidates will be vetted for these particular traits. Companies won't call the agency at that point because the workers will be a much better fit into the corporate culture.
New applicants are available from employment staffing agencies throughout the year. If businesses are looking for a particular candidate, agencies may simply need some time to locate the perfect match. Filling a void in the employment sector is the job of experienced employment services.