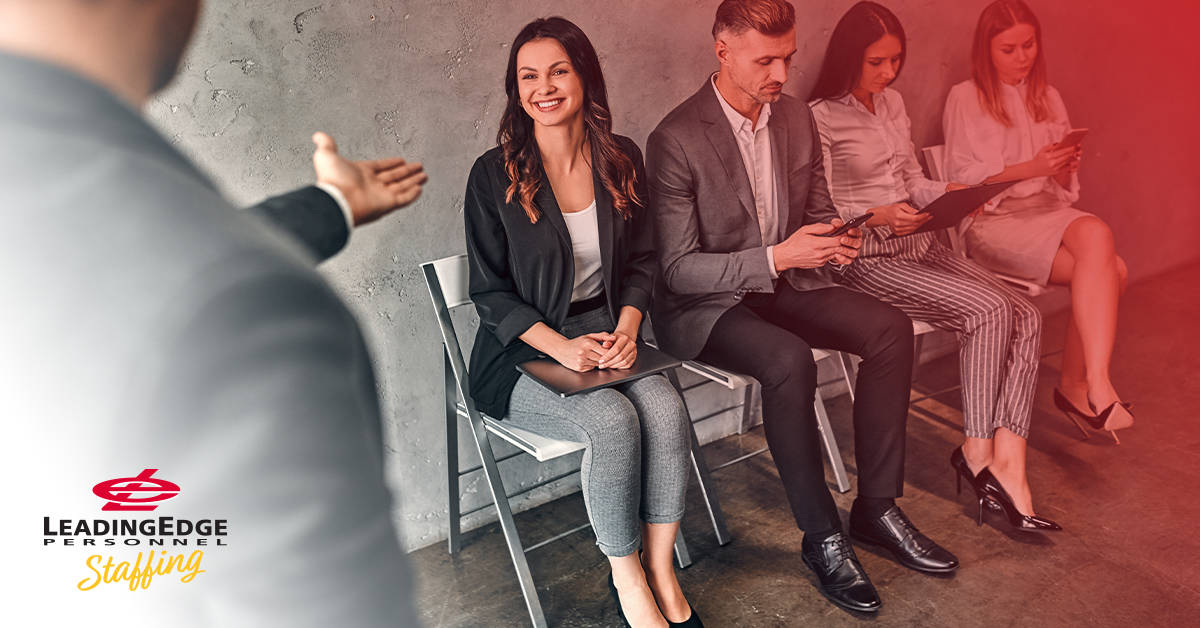 26 May

7 Things You Can Do To Become A Texas Employer of Choice in A Competitive Job Market

In uncertain times like employees are facing now across Texas, it is important for companies to try to become a "go-to" employer in your industry. Businesses are looking for new ways to attract top talent and address the needs of the individuals working for them. However, to do this, you have to work on your employer brand, define who your ideal employee is, and more. Here are seven things you can do to become an employer of choice in your industry.
What Does It Mean To Be An Employer of Choice in Texas?
Being an employer of choice in Texas means that your company is somewhere people in your industry want to work. To achieve your goal of becoming an employer of choice takes some consideration. You will have to look at what you have to offer as a big picture and compare it to others in your industry. Over time, you will become known as one of the best places to work.
Why Is it Important To Be an Employer of Choice in Texas?
There are a plethora of benefits to being an employer of choice, the most obvious being that you will attract the best candidates in your respective industry. By attracting top talent in Texas, your company will become known as a place people want to work. You will create a workplace people want to come to and, better yet, a place candidates are clamoring to earn a job.
A lot has changed about the way people work with each other. The pandemic forced many people to make job and career changes. More importantly, they are looking for employers in Texas that truly value them, and they want to make a difference in the company, their communities, and even the world. To become an employer of choice, somewhere people want to work, all of these things are key.
Now that you know a little bit about what being an employer of choice means, here are several things you can do to become an employer of choice in a competitive market like we are seeing today.
1. Define Your Ideal Employee
First thing's first, you will need to define who your ideal employee is. What are the traits they should have to succeed in your company? What hard and soft skills would they need? Do their values align with the company's own values and objectives?
At the end of the day, you don't want to attract the attention of any and every candidate. You just want to attract the best possible candidates for your organization and the job at hand. When you define your ideal employee from the start, it will be easier to make internal promotions and create a positive work culture.
2. Pay Your Employees Competitively
Another thing you must do if you want to become an employer of choice in Texas is to pay competitively. Take a look at what other employers in the industry are compensating their staff. See what you can provide to make your company stand out. You want to offer at least as much in terms of the salary that your competitors are providing employees. If you can't, think about what additional benefits you can provide to make your job listings and business more attractive to prospective candidates.
3. Align Perks and Benefits
That brings us to the next point: additional benefits and compensation. You will want to align your company's benefits with the needs of your target candidates. Most candidates are looking for an employer who will provide quality healthcare, and they want to know you place value on their well-being. Employers should consider what they can provide their employees in terms of health and wellness perks, flexibility, and more. You should also assess the usefulness of all the benefits you are providing, otherwise, they are only a cost to the organization and do not benefit anyone. Here are a few things to consider adding to your benefits package to become an employer of choice.
Healthcare
Research what other employers are offering in terms of healthcare benefits in your sector. Look at your own health insurance coverage. How can you increase your offerings? Is it possible to add other perks like Health Savings Accounts (HSAs) and reimburse certain health-related costs? These benefits can help you stand out among the employers in your industry.
Wellness Reimbursements
Another health benefit you might consider offering is wellness reimbursements. Some employers offer compensation for gym memberships and other wellness expenses. Again, take a look at what other employers and competitors are doing. See what you can offer that will draw candidates into your organization.
Paid Time Off
Paid time off is another selling point for most candidates. Employees want to know they can take time off and not be hassled. In fact, many companies have gone as far as to offer unlimited days off. In these settings, as long as the work is getting done, the employee can take off all the time they need. Knowing that they can take time to take care of themselves and other personal matters helps your staff achieve a better work-life balance, creating a more engaged and productive workplace altogether.
Flexible Scheduling
Many candidates are looking for some kind of flexibility from employers too. Research what other companies in your industry are providing in terms of flex schedules and remote work opportunities. Take a look at the positions in your company and what each job entails. What kind of flexibility can you provide? This will help you attract new candidates and make yourself an employer of choice in your industry.
Counseling
Some employers have also started to help pay for financial counseling and even therapy services for employees. This is because it has become evident that the mental health of staff members has a direct impact on the overall success of the organization. Providing these services can make your company more attractive to potential candidates.
 4. Provide a Supportive Workplace Culture
Consider your employer brand. You need to create a supportive place for your employees to work. When they come into the office, they should feel empowered to make decisions and they should also feel like they are an asset to your team. This means you will show your staff appreciation on a regular basis and communicate consistently. Doing so will help your team feel more supported in the work they do. They will also feel valued and heard, making them more engaged and productive on the job.
5. Onboard New Employees Properly
When you don't onboard your employees properly, it leads to a higher turnover rate and can give you a bad reputation overall. An employee's onboarding provides them with the foundation they need to be successful at their job and within your company. Make sure you give them all the information they need for success. This includes training, getting familiar with communication in the company, and providing them with a mentor who can help navigate it all.
6. Focus on Diversity
Diversity is another key component of success for many organizations these days. In general, people want to see other individuals like them in leadership positions. They want to feel heard and well-represented in the place they work. This is especially true for younger job seekers who actively look for businesses with diverse staff.
While diversity has been proven to improve productivity and your company's overall bottom line, it must be authentic to truly make a difference. Your staff members will be able to tell if you are simply making diversity hires to say you did it. Instead, make sure everyone on your team has a voice and feels they are heard.
7. Provide Training, Development and Upskilling Opportunities
Training and development opportunities are another big deal for potential candidates. The success of each employee starts with training and onboarding. You want to provide each of your staff members with the exact tools and education they need to succeed at your company. Make sure your training materials contribute to your overall brand and values too.
Once the initial training is done, the best candidates want more. Top candidates in most industries are also looking for opportunities for growth. This is a good thing for your business too. Your staff members will continue to learn more about their trade and build additional skills that will serve your organization.
Upskilling is something else many candidates look for. If your business will cross-train employees or provide them with the education that helps them make another step in their career, you will attract more top talent.
Do You Need Help Hiring? Work With a Top Staffing Company in Austin and San Antonio
If you want to become an employer of choice, you should consider working with a staffing agency like LeadingEdge Personnel. We are a premier staffing company in Texas, specializing in helping employers like you in the Austin and San Antonio areas. Contact us to learn more about our services and how we can help you.