Avoid Failure With Temp Agencies by Following These Tips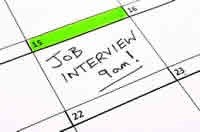 Today's talented workers are noticing that a temporary employment agency can be the key to a lucrative career. You may have considered calling one of these agencies, but unfamiliar circumstance has deterred you from doing so. In reality, it's simple to succeed at an agency when you're familiar with their functions in the industry. Follow these tips so that you can avoid failure with temp agencies and earn your way to a rewarding position.
Dress the Part
You can avoid failure from the moment that you enter the temporary employment agency by dressing the part. Regardless of the position that you're interviewing for you should always dress in business attire. Some job positions may require personnel to dress down based on the job itself such as warehouse work but when going on a interview to land a new job, you should always dress professionally. Wearing nice clothing tells the agency or employer that you take the position seriously. Show your professionalism to the hiring agents so that you can be the first person selected for the temp work.
Communication with Agents at Temp Agencies
Failure at a temporary employment agency often results from miscommunication. For example, you may be sick and unable to make it to your assignment. Calling only one contact or failing to call anyone can harm your chances for continued placement. Be sure to contact your agent if and when any changes to a schedule occur. Accommodations can be made when the agent is made aware of the situation. Everyone has setbacks at some time, but communication about your whereabouts must occur with the agency to remain in good standing as an available candidate.
Remain Honest on your Resume
When you apply at any San Antonio temporary employment agency, don't exaggerate information on your resume. Include skills and education that are truthful. Failures occur when applicants can't back up their information on their resume. Sit down to review your resume after each job. Think about the skills acquired during the assignment. Add any new skills acquired such as software or computer programs. Updating your resume on a regular basis helps you stay honest with a complete list of skills.
Attend Necessary Classes
You might face failure if your resume lacks core skills. Agencies can't place you without certain skills because employers require a minimum level of aptitude. If you notice that positions are being given to other applicants, ask the agency about any online courses that may be available to you. Agents can point you to specific classes that can fill your educational void. With successful completion of courses, you can add these skills to your resume. With updated skills, agents may be able to place you in more lucrative positions.
Remain Professional Throughout
You might encounter failure if an issue arises at a temp position that's not properly handled. Miscommunication may create a frustrating encounter in the workplace. If this scenario occurs, maintain your professionalism. Contact the agency as soon as the issue occurs so that any miscommunication is smoothed out. Succumbing to frustration and losing your professional demeanor will only reflect poorly on you. The agency may not be able to place you again if you display a poor attitude.
If you're confused about any aspect surrounding temp agencies, contact your personal agent. These professionals are dedicated to matching employers with the right personnel. When you understand the hiring process, the agent's job becomes that much easier. Ask about hiring details, including temp and direct-hire processes, and you'll benefit from the information over time.
For more information about temp agencies in San Antonio and what opportunities are available through a temporary employment agency, visit https://www.leadingedgepersonnel.com