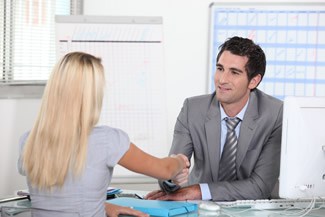 21 Mar

A Temp Agency Will Provide You Options to Find the Perfect Fit For You

A Temp Agency Will Provide You Options to Find the Perfect Fit For You

A Temp Agency Will Provide You Options to Find the Perfect Fit For You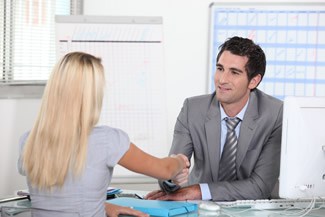 When looking for employment, an individual will strive to land the "dream job." This task is not always easy to accomplish, especially in the current economic and employment environment. In an effort to be successful amidst these conditions, most people opt to develop an exemplary resume and make unsolicited phone calls to employers. However, if a job seeker wants to land a job, considering working with a temp agency can be beneficial for four important reasons:
Specific
In utilizing the services offered by a temp agency in Austin, a candidate can look for a particular job or field and expand the options available for employment. For example, if he or she works in information technology, they can find a firm offering information technology support jobs. This is perfect for a person who is busy and does not have much free time. By working with a temp agency in Austin, a person will have the opportunity to sit down and discuss finding employment with a qualified individual. This provides the job seeker with the necessary information to apply for specific jobs in his or her field of interest or experience.
Speedy Process
Without a doubt, when looking at temp agencies in San Antonio, one will realize how quickly these companies operate. Temp Agencies utilize a speedy process, which is in stark contrast when compared to working directly with a corporation. Remember, large and established companies do not have to work quickly to find employees. On the other hand, at temp agencies in San Antonio, a person seeking employment will deal with hardworking and dedicated people who are committed to finding jobs for clients.
Guidance
Unfortunately, when applying for a job through a classifieds posting, one will have an uphill battle ahead. Favorably, when working together with a temp agency in Austin, one can discuss with the employee at the temp agency potential options for employment and get a good idea about the various positions available. Working with temp agencies in San Antonio is a huge benefit because it is easier to succeed when a person can get more information about the different companies one is interested in.
Efficiency
When looking for a job, one will spend much free time searching openings and sending out resumes to perspective employers. With a temp agency involved, a job seeker can let a professional handle the details of a job search. This process can include assisting an individual with obtaining an interview. This allows a person to be able to spend more time preparing for interviews and learning about the companies available for employment.
Seeking employment and finding the right fit can be a challenging process. However, within a short time period, a temp agency can provide guidance and efficiency to ensure an individual obtains an optimum position in a field of interest.