12 Dec

2012 Performance Drive Winners

At LeadingEdge, we are driven to motivate and reward our temporary employees for a job well done. To do this, we pioneered a Temporary Employee Incentive Rewards Program, Performance Drive. Employees are simply entered into our rewards drawing based on meeting or exceeding our clients' expectations. Our temporary employees can win $1,000 cash, a Carnival Cruise for 2 plus $500, and our grand prize, a brand new Ford Focus.

We are pleased to announce our 2012 winners!

Our $1,000 Cash winner is our Austin temporary employee, Mr. Vic Black. Vic started with us in 2009 and has been a pleasure to work with! His outgoing personality and professionalism lights up an office!

Our 2012 Carnival Cruise Winner plus $500 cash is Mr. Jason Herrera. Jason started working with us in May and his performance review card was picked out of thousands of entries! We were pleased to reward his hard work!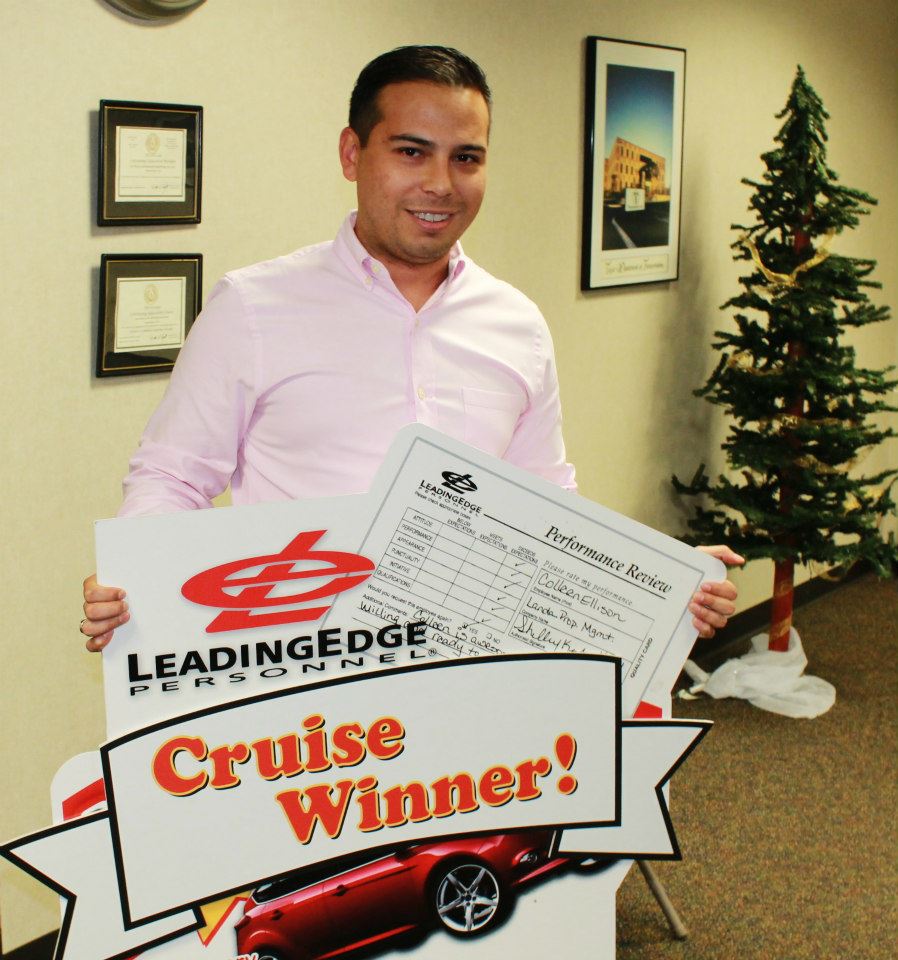 Our 2012 Grand prize winner goes to our San Antonio temporary employee, Ms. Shelley Hawthorne. Shelley started working with us in July and was hired on full-time with our client! This reward could not have gone to anyone more deserving!